Europe's Biggest Annual Circuit Party Is Back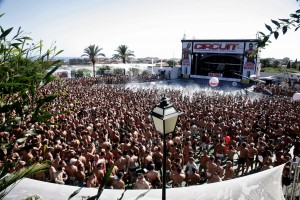 Barcelona 2012
Year after year, gay party-goes across the world descend on Spain's vibrant Barcelona to enjoy ten days worth of parties from Europe's biggest club brands. Hot hunks spend months getting ready for the famous weekday Waterpark Party and each year seems to top the last.
Circuit Festival takes place at different locations in Barcelona and its surroundings during
several days at the beginning of August. This year, Circuit Festival will take place from
August the 2th to the 12th.
Circuit Festival is the most important European gay and lesbian festival dedicated to
leisure, culture and clubbing. On an international scale, it's an indispensable reference on
the sector of gay and lesbian entertainment.
Last year more than 65,000 people from 40 different nationalities, consolidating Circuit Festival as a complete holidays offer including an official hotel, private buses and other services that are expanded every edition.
This year's parties include The Leather & Bear Ball, We Party, The Week, Devotion, Megawoof, Rapido, Supermartxe and La Leche!
To get a full run down of the parties and events visit www.circuitfestival.net