Bridegroom: An American Love Story – Film Campaign Fundraising Kicks Off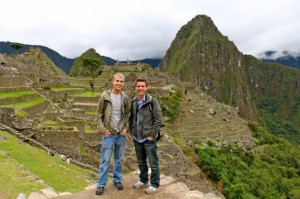 A Personal Appeal from Shane Bitney Crone
My name is Shane Bitney Crone. Just over a month ago, I posted a video on YouTube entitled, "It Could Happen to You." You might have seen it. It was about the accidental death of my life partner, Tom Bridegroom, and more importantly what happened in the aftermath because we weren't married (even though that was our dream).
Overwhelming response! Over 2.7 million people have watched my video and more than 50,000 people posted comments. And most importantly, the video is making a difference; so many have written to say that they now understand why marriage equality is so fundamentally right. I have heard that our story is providing inspiration and hope.
And now we are making a film – BRIDEGROOM: AN AMERICAN LOVE STORY. I have joined with producers Linda Bloodworth-Thomason (Designing Women and The Man From Hope) and Linda Burstyn (Emmy award-winning writer/producer for Nightline with Ted Koppel) to make a feature length documentary about our story. We are raising money on the crowd funding site, KICKSTARTER.
As I write this, we've already raised over $80,000 of our $300,000 goal. We have 24 days to go before the end of our campaign. If we don't reach our goal by July 19, we lose all funds we've raised. That's the way Kickstarter works. Even small donations can make a difference. We need your help to spread the word and drive people to our Kickstarter page. I know we can raise these funds to make this film. Our goal is to have BRIDEGROOM completed and in theaters before the election. I hope you will join us and encourage your friends to be part of this effort as well.
BRIDEGROOM will be much more than a tragic love story. This film will represent every single person who has ever been ostracized and condemned for being who they are and loving who they love. Tom and I were never able to marry – because it was and is illegal in California. With this film, we have a rare and powerful opportunity to open people's hearts and minds on this very important issue of human rights all over the world.
We can't change the past, but with your help, we can create a more equal future.
Shane