Yorkshire Know Your HIV Status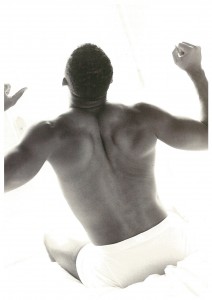 A quarter of people living with HIV do not know that they have the virus. Knowing if you are HIV positive or negative enables you to make confident choices about your health and gain peace of mind. Yorkshire MESMAC is launching the first Yorkshire Know Your HIV Status Day on 7th June to encourage everyone living in Yorkshire to know their HIV status and get tested.
The sooner you know your status the better.  An earlier diagnosis gives you access to the healthcare you may need and allows you to protect your sexual partners as well. 
Tom Hunt explained, 'Yorkshire MESMAC has a long running, award winning, rapid HIV testing service called Testing Times which has expanded from Leeds to cover the Wakefield, Bradford and North Yorkshire regions'. On the Yorkshire Know Your HIV Status Day, our offices in Leeds, Bradford, Wakefield and York will be throwing open their doors Thursday 7th June for people to come and get tested from 10am to 7pm. The service is open to everyone over 16.  It is free, fast and confidential with results back in 20 minutes using a small pin-prick sample of blood from your finger.
Testing Times also runs during the week in different locations, during the day, evenings and even on a Saturday. Call your local area office for more information or if you have any questions:
Leeds                           0113 244 4209
Bradford                      01274 395 815
Wakefield                    01924 211 117
North Yorkshire           01904  620 400
If you are not in the areas above and you would like to find your closest HIV testing centre, call the National Sexual Health Helpline on 0800 567 123.
www.mesmac.co.uk/testing-times