Trespass at your peril by Gordon Hopps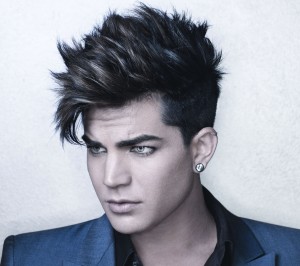 Adam Mitchell Lambert is a bit of a phenomenon. For those here in the UK who plugged into what could possibly be the finest debut album, For Your Entertainment, we already know what this man is capable of doing. A vocal range that is simply stunning, an attitude (the man is gay and makes sure everybody knows it) that is perfectly thrilling, sold out stage shows and looks that any catwalk model would simply die for… oh yes, Adam Lambert has it all… and then some. Not bad for a man who was only the runner up on American Idol.
You're a very fashionable chap so how important do you think the link is between fashion and music?
Why thank you! I don't think one NEEDS the other but when fashion and music are combined it becomes a stronger representation of one's lifestyle and general outlook. I think they definitely influence each other.
Do you have a designer who creates your look or is it all you?
I make final decisions and dress myself often but I also work with stylists that help pull things and suggest pieces and combinations. I have a few favourite designers whose collections inspire my style.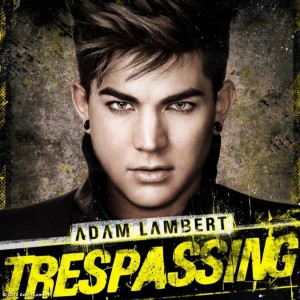 His second studio album, Trespassing, has been a while in coming. With an original release date of March, the disc was delayed as he said he wanted more remixes and include new collaborations. For the album he teamed up with a host of songwriters and producers including Pharrell Williams, Claude Kelly, Benny Blanco and Sam Sparro. The fact that he released a brilliant single from the album,' Better Than I Know Myself', earlier in the year only added to the clamouring expectations for what is to come and what we could expect.
"Trespassing" took over a year to create. I wrote on many of the songs and I'm excited to drop it later this spring. It's a different sound than the last album. Lots of electronic dance funk and darker synth pop sounds are used to convey my personality. The songs are auto-biographical and very honest. Even though the material is very personal, I hope almost anyone will be able to relate to it. I think all human beings want the same things out of life. We want happiness, love, attention, sex, and FUN.
Since American Idol you seem to be in the gossip columns all the time… are you just playing a part or are the paparazzi getting to you?
I think true art and those who create it should inspire conversation. If there's interest I hope it's because people find me interesting. Gossip comes with the territory called Celebrity I guess. 
When you are back home where do you hang out and who with?
I hang at home a lot. I invite friends over or meet them out for dinners occasionally. My boyfriend and I go to the movies a lot. I'm pretty normal…
Who would you like to be stuck on a desert island with?
My boyfriend!
What is your guilty pleasure?
Dark Chocolate. And Gossip Girl.
Away from music what do you like to do?
Shop. I have a fashion addiction…
'Never Close Our Eyes' – is the second single release and was written by Bruno Mars and produced by Dr Luke, will be available to download from 24th June, while the album 'Trespassing' will follow on 2nd July.
*******************************************************************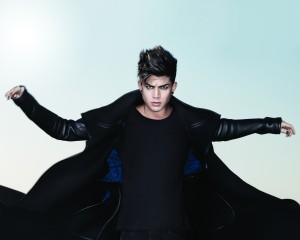 Adam auditioned for American Idol by singing a selection of Queen songs. His theatricality and superb vocals were obviously likened to his music hero Freddie Mercury, which came to a brilliant and show-stopping conclusion when he joined members of Queen for the series final singing We Are The Champions. Since then, Adam has been continuously linked with the band, many gossip columns and music journalists thinking he would be a natural replacement for Freddie.
All this came to a head when earlier this year it was announced that a version of Queen fronted by Adam would perform at the Sonisphere festival in Knebworth and a show in Moscow. Adam said of this liaison: "I will be their guest as lead singer this summer… two very special nights that I'm honoured to be a part of." Unfortunately, according to organizers, plans for the event in England in July were scrapped due to unforeseen difficulties. Adam later tweeted his fans: "While I'm sad that the Sonisphere festival has been cancelled, I'm hopeful that Queen and I will share a stage again someday in the future."
Almost immediately there was frenzied activity to make this happen so Adam and Queen are set to perform three shows on 11,12 & 14 July at the Hammersmith, London.
The tickets sold out in a matter of moment when they went on sale.
***************************************************************************