Travel – Stratford-upon-Avon: Shakesqueer?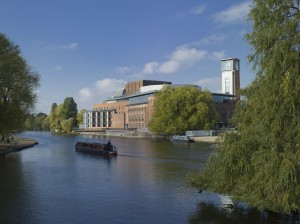 Adrian Gillan visits Stratford-upon-Avon and asks: was Shakespeare bi, or even full-on gay?
Plus: Nearby Warwick!
Amidst gorgeous Warwickshire countryside, on the edge of the Cotswolds, on the banks of the River Avon, Stratford-upon-Avon is one of Britain's most popular tourist destinations. With well-staged plays and potentially gay history galore, it may have bore William Shakespeare, but it won't bore you!
Sights
In the pedestrianised bit of the town centre lies Shakespeare's Birthplace, the half-timbered house-with-garden where Shakespeare was born in 1564 – complete with biographical exhibition. King Edward VI Grammar School, in Church Street, is where The Bard was most likely educated. Beautifully-furnished Nash House and – Shakespeare's Stratford home from 1597 until his death in 1616 – New Place, are nearby, both with fine gardens. Halls Croft, where Shakespeare's eldest daughter, Susanna, lived is just around the corner.

Anne Hathaway's Cottage – with pleasant adjoining orchard and woods – is where Shakespeare's wife-to-be lived before marrying him in 1582. Mary Arden's House – complete with period-reenactment role-playing staff – is the Tudor farmstead where Shakespeare's mum lived before marrying his father. A few miles out, both these sites are easily reached via the CitySightseeing bus.
Tranquil riverside Holy Trinity Church is where both William Shakespeare and Anne Hathaway are buried – its gardens bordering the lovely swan-filled Avon, as do the spectacularly successfully revamped Royal Shakespeare Theatre and Swan Theatre, home to the world-famous Royal Shakespeare Company! Ascend the 36m-high Tower, adjoining the theatres, for panoramic views of the town and surrounding countryside. Take in the Gower Memorial, depicting The Bard and some of his most famous characters, in front of said theatres.
For an earthy slice of Tudor life, visit tad-cheesy Falstaff Experience . For relaxation, take one of the Bancroft Cruisers along the Avon. For something absolutely – arguably well-nigh refreshingly – unconnected with Shakespeare, visit the UK's biggest Butterfly Farm, just over the river.
Boozing 'n Eating
Just two minutes' walk from the Swan Theatre, the "Dirty Duck" (a.k.a. The Black Swan, Waterside, Stratford-upon-Avon; T: 01789 297312;) boasts its signed-photo-filled 'Actors' Bar', plus 'Conservatory Restaurant', perfect for pre-show meals. What with all the theatre crowd, it's doubtless the nearest thing Stratford-upon-Avon has to a gay bar!
Sleeping
Stay at the much-lauded 5-star luxury boutique B&B, White-Sails (85 Evesham Road, Stratford-upon-Avon, CV37 9BE; T: 01789 550 469;), a short walk from the centre, run by lovely Phillip and Chiung-Wen. Enjoy the garden in summer; or relax in the guest lounge before retiring to one of its five contemporary, air-conditioned, ensuite bedrooms. All chic, warm and friendly! Free parking, sherry and Wi-Fi! Sumptuous homemade breakfasts too!
Nearby Warwick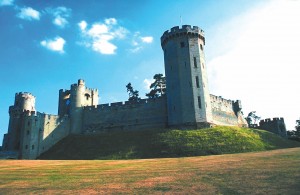 A mere ½-hour away from Stratford-upon-Avon lies the historic town of Warwick. Gawp at Warwick Castle's lavish State Rooms, ghostly towers and ramparts, roomy grounds and darkest dungeons – enjoying regular jousts and bird-of-prey displays. Drop into the Lord Leycester Hospital, 14th & 15th Century stone and timber-frame buildings housing a chapel, Great Hall, Guildhall, galleried courtyard and Regimental Museum of the Queen's Own Hussars, plus tranquil Master's Garden. Also check-out the nearby, Victorian, Hill Close Gardens ; plus St. John's House & Royal Regiment of Fusiliers Museum.
Stay at the Hilton Warwick (Junction 15, M40 / A429, Stratford Road, Warwick; 01926 499555; ), on the edge of town, well hooked up to the roads, and with spacious, comfy rooms. Relax at the health club, pool or sauna. Light-dine at cosy Caffe Cino Bar & Lounge, great for pre-dins drinks too; or tuck in at elegant, modern Restaurant 360 – international, with an English twist!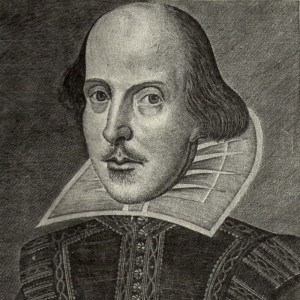 BOX-OUT: WAS SHAKESPEARE BI – OR EVEN FULLY GAY?
Shakespeare wrote 154 sonnets (quite possibly not intended for their 1609 publication, by a notoriously unscrupulous publisher), the vast majority (126) seemingly addressing the poet's love for a young man, 'the Fair Lord', often assumed to be the same person as the 'Mr W.H.' to whom the sonnets are dedicated: perhaps one of Shakespeare's patrons – most likely either Henry Wriothesley, 3rd Earl of Southampton; or William Herbert, 3rd Earl of Pembroke, both considered handsome in their youth.
However, that said, the only completely explicit references to sexual acts or physical lust occur in sonnets addressing 'the Dark Lady', which unambiguously state that the poet and this Lady are lovers. Moreover, Shakespeare himself was a married man with several children – although that was, indeed for some still is, rather the 'norm'!
Thus, the sonnets have led some to suggest Shakespeare was, at the very least, bi, if not outright gay.
Against this, others counter that Shakespeare was not expressing the author's own feelings here, but those of a character, 'the poet'; or, if he was, that many of the frequent tender gushing expressions of love for, and admiration for the beauty of, the Fair Lord (most famously, 'Shall I compare thee to a summer's day?') are made on a purely platonic, non-sexual, level, in a manner now alien to us.
The debate will rage and the best, surely only, answer we can hope for, at this distance of time, lies in the sonnets themselves. Read and place your bet. Having so done myself, this humble writer thinks it beyond all reasonable doubt that Shakespeare was hopelessly, helplessly besotted by another male – the sonnets being his heartfelt, oft-anguished and well-nigh obsessive love-letters to him.
·         For accommodation, special offers and more info about Stratford-upon-Avon and Warwick, visit the region's official website.