YORK 'NORTHERN' PRIDE

York's gay Pride event takes a major leap forward in 2012 with many advances, including main sponsorship by one of the city's major employers – Northern Rail – and will be known as York 'Northern' Pride.
The event on Saturday 21st July is planned to begin with a march from York Minster – centre of recent controversy after remarks by Dr John Sentamu about marriage equality were seen by some as homophobic – through the city centre to a new, larger venue at Bustardthorpe Field, adjacent to York Racecourse. An afternoon of entertainment will follow, including a mix of recognised and up-and-coming acts, with food, alcohol, various stalls and activities all available at the site.
CARDIFF MARDI GRAS
X Factor finalist Marcus Collins and Chart topping Heather Small will head-line at this year's annual Cardiff Wales LGBT Mardi Gras event to be held at Coopers Field, Cardiff on Saturday 1 September.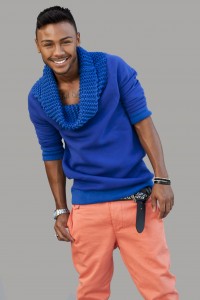 Marcus Collins said: 'As a singer it's a great privilege to be asked to take part in such an event. I hope that people come from far and wide to celebrate their diversity and make Cardiff come alive on a very special day"
Now in its 13 year, this year's event will see the launch of the inaugural Mardi Gras Parade through the city centre. Organisers are encouraging festival-goers not only to have a great day out and celebrate diversity, but to fill the streets of Cardiff with colour, floats and carnival for the occasion.
This year's attraction will kick off at midday and feature ten hours of music and entertainment as well as advice and support for the Lesbian, Gay, Bisexual and Transgender communities.
Other highlights include: Local and international talent, cabaret, dance arena, funfair, bars and catering.
Tickets for the daytime event: £6 Adults, £3 for 10-16 year-olds and free entry under 10.
The official Mardi Gras After Party in conjunction with SuperMartXé presenting the Freemasons: A Wales Debut for SuperMartXé and their first UK gig out of London, as part of their World tour.
NAUTICAL  BUT NICE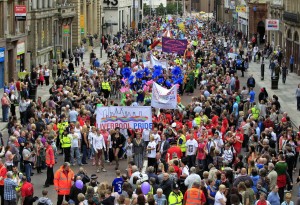 Ahoy Matey! Prepare to way anchor and set sail, Liverpool Pride, the UK's biggest FREE Pride event outside of London is going nautical for its third annual celebration of all things LGBT, to be held on Sat 4th August.
It will take place at Liverpool's iconic pier-head and throughout the Stanley Street Gay Quarter. In addition to this, there will be a weekend of cultural events taking place at some of Liverpool's most influential arts and cultural establishments.
In just two years, Liverpool Pride has established itself as one of the major highlights in the city and the wider LGBT community's summer calendar. Bursting onto the scene in 2010, the inaugural Liverpool Pride festival attracted over 20,000 people, which was doubled to over 44,000 in 2011. For 2012 Festival organisers are promising the best event yet, a festival which Liverpool's LGBT community is proud of, attracting people from across the country to experience the diverse culture of one of Europe's most exciting cities. So, if you are planning a visit, or maybe take part in the march, think of a seafaring theme… Seaman Stains and Roger the Cabin Boy spring to mind.
www. liverpoolpride.co.uk     Photo: Jeb Smith
NEWCASTLE'S PRIDE CAFE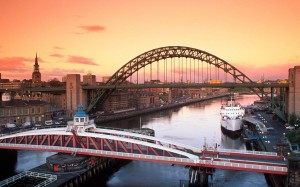 The Pride Cafe nestles near well-established gay pubs: The Yard, Switch, The Bank, and The Eagle. It is a place to meet and eat in relaxed, comfortable, stylish surroundings, where patrons don't have to shout over "background music" to be heard. It is the perfect place for a stimulating coffee, a soothing tea or hot chocolate as well as cocktails or a range of draught and bottled beers.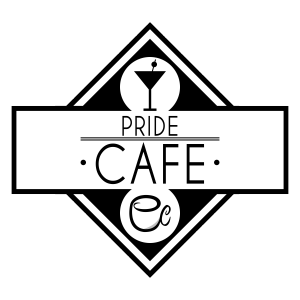 Open from 9:00am to Midnight daily, offering freshly made mouth-watering meals, sumptuous sandwiches, wraps and home-made cakes delivered to nearby office workers and catering for meetings and community events. Regular "Curry Clubs", "Sunday Lunch" and other specialist menus are set to become important community events. With free WiFi and Mobile Phone charging facility whilst you dine!
Brainchild of Bar and Events Manager John Harrison who has 20 years of experience running bars in the 'Pink Triangle' area of Newcastle between Central Station and the Metro Arena, 'Pride Cafe' is to become an important destination for LGBT visitors to the city centre.
Harrison masterminded the growth of the annual 'Northern Pride' from a modest 2,000 visitors in 2008 to one of the top 6 UK "Pride" events of 2011, attracting 16,000 visitors. He is passionate to see community development match the commercial successes of Newcastle's LGBT clubs and pubs.
The venue also invites LGBT and other community groups and organisations to hold meetings, organise training and workshops, advice sessions as well as arts and cultural activities from exhibitions to live performances etc in its large first floor function room.