FILM REVIEWS By Chris Amos
American Pie: Reunion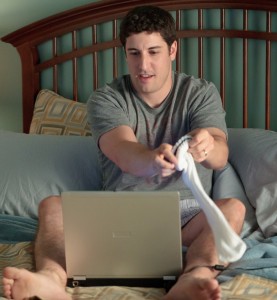 Out 2nd May
All the American Pie characters we met a little more than a decade ago are returning to East Great Falls for their high-school reunion. In one long-overdue weekend, they will discover what has changed, who hasn't and that time and distance can't break the bonds of friendship. It was summer 1999 when four small-town Michigan boys began a quest to lose their virginity. In the years that have passed, Jim (Jason Biggs) and Michelle (Alyson Hannigan) married while Kevin (Thomas Ian Nicholas) and Vicky (Tara Reid) said goodbye. Oz (Chris Klein) and Heather (Mena Suvari) grew apart, but Finch (Eddie Kaye Thomas) still longs for Stifler's mom (Jennifer Coolidge). Now these lifelong friends have come home as adults to reminisce about – and get inspired by – the hormonal teens who launched a comedy legend.
The Lucky One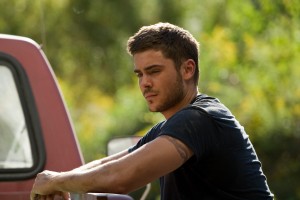 Out 2nd May
Hunky Zac Effron plays dreamboat U.S. Marine Sergeant Logan Thibault who returns from his third tour of duty in Iraq, with the one thing he credits with keeping him alive – a photograph he found of a woman he doesn't even know. Learning her name is Beth (Taylor Schilling) and where she lives, he shows up at her door, and ends up taking a job at her family-run local kennel. Despite her initial mistrust and the complications in her life, a romance develops between them, giving Logan hope that Beth could be much more than his good luck charm. Cheesy and strictly only for the romantics out there.
Piggy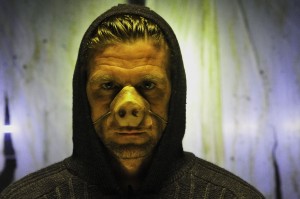 Out 4th May
A classic British film. Joe (Martin Compston) is a mild mannered young man bored by his humdrum London life. When his beloved brother (Neil Maskell) is murdered, Joe finds solace in Piggy, one of his brother's old friends. Piggy helps Joe to cope with grief, intent on saving him and helping him get justice for his brother's killing. As their friendship grows Joe finds himself in an increasingly dangerous and murky world of violence and revenge. As Joe's life collapses around him he starts to question who Piggy really is, and how honest he's really been with him. When Joe confronts Piggy a series of events are put in place that lead to a disastrous climax. With an electrifying performance from Paul Anderson in the title role, Piggy signals the arrival of director Kieron Hawkes as a major new force in gritty British cinema.
Piranha 3DD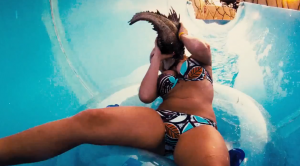 Out 4th May
There's something in the water… again. And this time no one is safe from the flesh eating fish as they sink their razor sharp teeth into the visitors of the best summer attraction, The Big Wet Water Park. The sun is shining and the temperature has spiked, and now everyone is heading to the Big Wet Water Park to beat the heat. But a little sunburn will be the least of these swimmers' worries when an invading school of piranha transforms the summertime attraction into a virtual flesh buffet. When celebrity lifeguard David Hasselhoff refuses to lend a helping hand, Deputy Fallon (Ving Rhames) reveals a surprise that will blow these hungry fish clean out of the water. Brilliant fun and loads of scary moments, a crowd pleaser.
Dark Shadows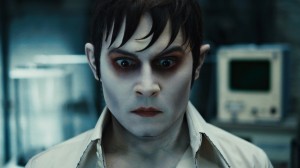 Out 11th May
Tim Burton and Jonny Depp reunite for yet another surreal black comedy, one based on a cult TV series. After 200 years, Barnabas (Depp) is inadvertently freed from his tomb and emerges into the very changed world of 1972. He returns to Collinwood Manor to find that his once-grand estate has fallen into ruin. The dysfunctional remnants of the Collins family have fared little better, each harbouring their own dark secrets. Terrific cast includes Michelle Pfeiffer as the Matriarch Elizabeth Collins Stoddard and Helena Bonham Carter as Dr. Julia Hoffman a shrink brought into help with the family troubles.
The Dictator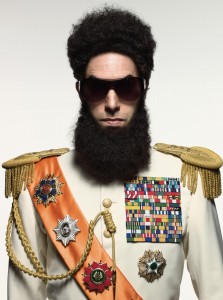 Out 16th May
Sacha Baron Cohen has created a massive fan base with his forays into cinema with Ali G, Bruno and Borat, now he returns this time with The Dictator. The film tells the heroic story of a dictator who risked his life to ensure that democracy would never come to the country he so lovingly oppressed. The film claims to be inspired by the best selling novel Zabibah and The King by Saddam Hussein. The cast includes Anna Faris, Ben Kingsley, Megan Fox and John C. Reilly.
Ten Things You Never Knew About Jason Statham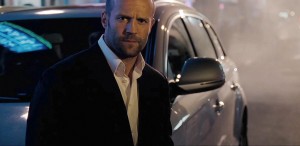 1. Did nearly all of his own stunts in The Transporter including car chase sequences, scuba diving sequences and fight sequences.
2. His break into the entertainment business came when an agent put him on an advertisement for the French Connection clothing company.
3. Prior to The Transporter (2002) he already had a background in martial arts which enabled him to perform his own fight sequences.
4. Originally set to play Private Cooper in Dog Soldiers (2002), but dropped out to star in Ghosts of Mars (2001).
5. Well trained in mixed martial arts and is an expert in kickboxing.
6. Has appeared in three different films in which his character gets attacked with an axe, The Transporter (2002), Transporter 2 (2005) and War (2007).
7. He grew up alongside Vinnie Jones, who introduced him to football.
8. He has worked twice with Chris Evans and Jessica Biel, first on Cellular, then on London.
9. Jason spent 12 years on the British national diving team, competing on the 10-meter platform and the 3-meter springboard. In 1992, he was ranked 12th in the world as a platform diver.
10. His father Barry Statham is a lounge singer.
 This month homegrown Hollywood hunk Jason Statham stars in Safe, out 4th May.
FILM BUZZ
 The Dark Knight Rises will contain the most IMAX footage ever for a Hollywood feature, more than one hour's worth.
Guy Pearce is set to become the new fanboy flavour of the month as he not only has a small role in Ridley Scott's upcoming Prometheus, but will now play geneticist Aldrich Killian in Iron Man 3 for director Shane Black.
Director Steven Soderbergh, who made Traffic and Ocean's 11 and plenty of other big movies, is back this summer with Magic Mike starring Channing Tatum as a stripper. Trailer is online! Yum.
Anthony Hopkins looks like he is gunning for an Oscar for his turn as Alfred Hitchcock in the upcoming film Hitchcock. The film will centre on the relationship between Hitchcock and his wife Alma Reville (Helen Mirren).
Ben Affleck and Justin Timberlake are set to star in the dramatic thriller Runner, Runner for director Brad Furman (Lincoln Lawyer). Little is known about the plot outside of the fact it's set in a $30 billion world of illegal online gambling.
Robert Luketic (21, The Ugly Truth) is set to direct Paranoia, a corporate espionage thriller set in the world of duelling telecom giants with Liam Hemsworth (The Hunger Games) set to play the lead and Harrison Ford and Gary Oldman in advanced negotiations to join the cast.