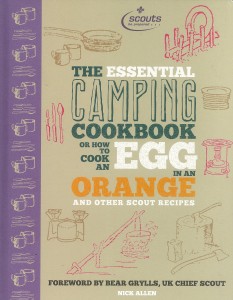 The Essential Camping Cookbook
By Nick Allen
Drawing on the know-how and expertise of the Scout Association this inspirational cookbook takes the art of eating outdoors to a whole new level. Packed with recipes and ideas from celebrity ex-Scouts including Levi Roots, James Martin and Ray Mears it is perfect for the growing interest in camping, festival-going, staycations… or just to try and survive with an egg and an orange!
Simon & Schuster UK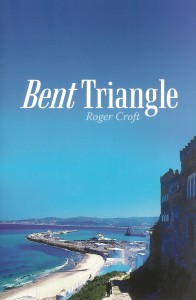 Bent Triangle
By Roger Croft
Travelling around the world after inheriting $50million, brother and sister, Jason and Frances Innes fall under the spell of Enrico, a suave, sophisticated financial advisor who claims to represent sheiks, third world dictators and pop stars.  He beds them both as he lays out his plans to make their inheritance much more substantial… well, to be precise… more substantial for himself.  The financial world is full of cheats and double-crossers but, as the plot to defraud the young couple escalates, it becomes apparent that it pays to know just whom you are getting into bed with.
Authors Choice Press – Available from Amazon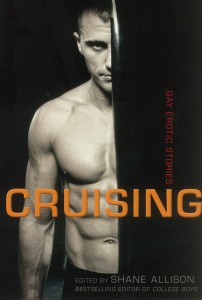 Cruising – Gay Erotic Stories
Edited by Shane Allison
Hot flings at a seedy truck stop; homemade glory holes in the stall walls of a dorm shower; fun and fornication at an infamous park; steamy bathhouse trysts and other tales of eroticism… this is what this little tome of tales is all about. Filled with hot plots and even hotter characters, it includes several true confessions from the editor himself.
Cleis Press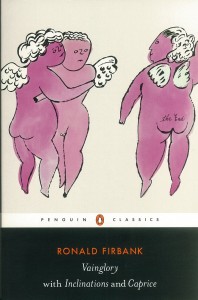 Vainglory
By Ronald Firbank
Firbank's fine comic skill, quick-fire dialogue and descriptive flights of fancy are perfectly captured in Vainglory, as the fairly young and entirely alive Mrs Shamefoot wants a memorial window erected in her honour in an English cathedral. The piece is crowded with a cast of hilariously drawn characters. No wonder the lies of Auden, Forster, Waugh and even Stephen Fry regard Firbank so highly.
Penguin Classics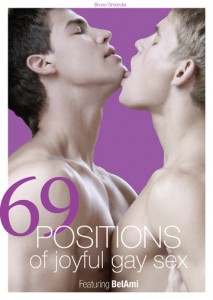 69 Positions of Joyful Gay Sex
By Bel Ami
Beyond doggy style and the missionary position, there are countless possibilities to enjoy sex between men. Popular Bel Ami models Kris Evans and Dolph Lambert present 69 of them—each an opportunity to provide some fresh inspiration to your love life. The guys present the various positions; brief texts give competent information on how to perform each position and everything else you should consider.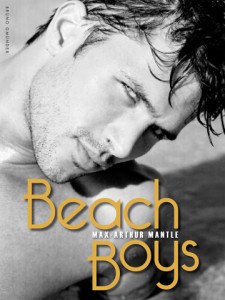 Beachboys
By Max-Arthur Mantle
It's pretty obvious where the inspiration for this book comes from—the artist lives in Miami Beach, Florida. The eternal summer, the unique light in this part of the world and the silent force of nature, all this can be found in his pictures. But mainly, of course, it's all about his models. Those young, sporty men are filled with joy and happiness.