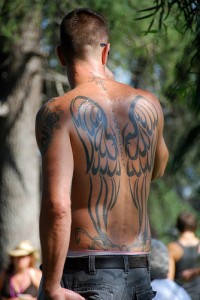 As you travel south through California, the last great city before the border into Mexico is San Diego, known for it's all-year-round wonderful climate, its Naval Base and nearby Marine Corps and is also the home of staunch Republicanism. However, don't let that last fact stop you from visiting this fantastic cosmopolitan metropolis.
It may be best known for its huge conference centres, after all it does hold that dandy of all geek events, the world renowned ComiCon (if you've been watching The Big Bang Theory you'll already know all about it). Again, unless you are really into Superheroes and SciFi, don't let that put you off either because this is possibly one of the most gay-friendly places in the USA. Same sex couples hold hands, rainbow flags flutter all around, gay papers are stacked at store entrances, and straight businesses advertise in the gay press. This is an out and proud city with loads going for it. In fact, the annual San Diego LGBT Pride Parade (http://sdpride.org/) is the 5th largest in the United States attracting 150,000 cheering spectators and significant media participation. This year the event is scheduled to take place on Saturday, 21st July. However, the latest news regarding the popular Gay Rodeo is that it has been temporarily suspended although the organizers are looking for new ideas to fill that particular 'cowboy' void.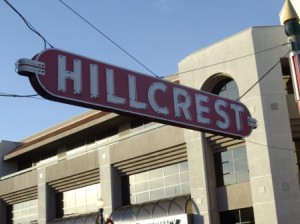 The gayest area is Hillcrest, centred at the intersection of Fifth and University avenues where you'll find an abundance of bars, coffee shops, restaurants, gyms, bookstores, and kitsch outlets – many of them gay-owned. Several other neighbourhoods – including North Park, University Heights, Normal Heights, and Kensington – have large gay populations and a smattering of gay businesses.
According to the Gay San Diego Guide (http://sandiego.gaycities.com ) the bear/leather scene is centered in North Park, however, across the city there are about 30 gay bars (plus eight more 15 miles south in Tijuana) and a full range of gay businesses and organizations.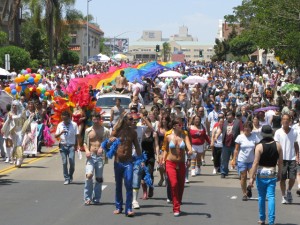 Hotels that charge about $50 a night may still be found throughout the city; and at least four in Hillcrest target gay consumers so you should have no trouble finding something to keep you to a tight budget.
The sun shines here more than 300 days a year, which means the ocean is warm enough for swimming about half the year. One thing you'll never tire of in this city is beaches and all those wonderfully athletic servicemen, gay boys and body conscious straight lads who run sexily along the various causeways and sandy coastline. For the time when you just don't want to laze and take in the beneficial rays, there is a Seaworld (www.seaworld.com ) and a world famous and award winning zoo, (www.sandiegozoo.org ) both not to be missed.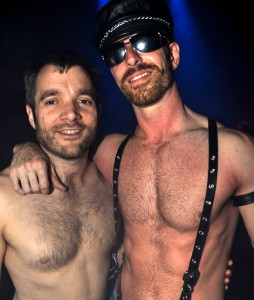 San Diego Gay Bars
Bacchus House – North Park's dance bar
North Park – 3054 University Ave. Bourbon Street – The place to see and be seen. University Heights – 4612 Park Blvd., Caliph Lounge – Cozy piano bar
Hillcrest – 3100 5th Ave.
Cheers – Local neighborhood dive University Heights – 1839 Adams Ave.                Flame – Hopping dance club, seven days a week. Hillcrest – 3780 Park Blvd
Flicks – Popular video bar. Hillcrest – 1017 University Ave
Martinis Above Fourth – Cabaret lounge and restaurant. Hillcrest – 3940 4th Ave., Suite 200.                                                                                                                            Number One (#1) Fifth Ave. – Casual neighbourhood hangout. Hillcrest – 3845 5th Ave.
Numbers – Popular dance club with two different rooms of music. Hillcrest – 3811 Park Blvd.
Pecs – Speakeasy style cruise bar. North Park – 2046 University Ave.
Redwing Bar & Grill – Redwings and red beer found here. North Park – 4012 30th St.
Rich's San Diego – Hopping dance spot. Hillcrest – 1051 University Ave
San Diego Eagle – San Diego's only leather bar. North Park – 3040 N. Park Way.
SRO Lounge – Great for groups. Balboa Park – 1807 5th Ave.
The Brass Rail – Dance bar with a diverse crowd. Hillcrest – 3796 5th Ave
The Hole – "A world famous dive". Point Loma – 2820 Lytton St
The Loft – A dive bar with heavy-handed bartenders. Hillcrest – 3610 5th Ave
Universal Hillcrest – Amaze your eyes with this sensual landscape lounge. Hillcrest – 1202 University Ave.
Urban Mo's – True fun Saturdays while two-stepping (and other music throughout the week). Hillcrest – 308 University Ave
San Diego Gay Beaches
These beaches are recommended by travellers.
Black's Beach – Bare buns. La Jolla – Torrey Pines Scenic Drive.
Ocean Beach – Paws in the sand. 1950 Abbott St.