DO YOU SUFFER SUN DAMAGE?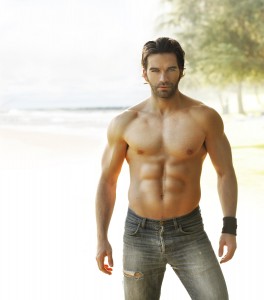 Too much time on sunbeds? Forgot to put on suncream too many times? We all know now how the sun ages you skins dramatically. Now you can reverse the signs of aging caused by too much sun with photorejuvenation.
Photorejuvenation treatment using IPL (intense pulse light) technology to improve the appearance of photoaged skin, removes age spots (sun-induced freckles), most benign brown pigments, and redness caused by broken capillaries. The process is ideal for patients with active lifestyles because the procedure requires no downtime and has a low risk of side effects.
How it Works
A broad spectrum of light is transmitted through a small, smooth, transparent hand piece, which is gently placed over the skin. Cut-off filters in the hand piece change the wavelength range allowing it to be optimized for different applications and skin types. The light penetrates the tissue and is absorbed by either the blood when treating vascular lesions or the melanin when treating pigmented lesions damaging them. The body's natural processes then remove the injured tissue giving the skin a more even and youthful appearance.
IPL Skin Treatments using Photorejuvenation often consist of full-face treatment or treatment of isolated body areas like the hands or chest. The treatment regimen typically consists of four to six treatments administered at three week intervals.
Skin Health Spa has been at the forefront of skin treatment since 1999 and have clinics in London, Birmingham, Manchester, Cheshire and Leamington. If you are concerned about your skin and wish to book in for a FREE consultation to see an expert about this then call 0800 24 25 145 for more details. Or book online at www.skinhealthspa.com
Did You Know?
Many of the day moisturisers on the market come with an SPF factor as standard, such is the importance of protecting your skin from harmful rays. Even when you think there is no sun out, the rays still come through, so all year round protection is needed. If you do want to look your tanned best, the best alternative to damaging your skin with sun bathing is to use self tanning lotions. Be sure to exfoliate regularly and follow the instructions for a clean streak free tan.