Valentine's Day: How to survive the day with music
By Paul Nicolas Tatum
Saint Valentine's Day is the day of the year where, if you're in a relationship, you spend all day thinking about that special someone, before a night spending time with them. Saccharine love songs take over iPods and Radio's, and love, actually is all around. Although it's rather cynical of me to display ill-feeling towards the day, my idea of true love involves being thankful of my partner every day, as opposed to annually. Whether or not my distain for Valentine's Day stems from being single during every one I can remember is up to you to decide. Imagine celebrating your first five Christmases without any gifts or acknowledgements; would it really be the same?
I've always said that a person has to be whole even without love, and whilst I do sometimes feel loneliness, I still have a tight grip on my life. Not one to sit around regretting the lack of a lover, I shall be spending the day as I do any other, completing my chores and relaxing with my music. Since I hold a strong belief that at least one song exists for every imaginable situation, here are a few that, if like me you're available, possibly sum up a position you're in this February. After all, being single isn't the only possible reason the day isn't welcomed with open arms.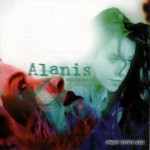 Alanis Morissette – You Oughta Know
Recently dumped, and mad as hell…
A bad relationship can dishearten anyone from Valentine's Day, seeing it as a further dig at the fact that, in the words of Adele, you and your ex could ''have had it all'', but sadly he screwed up any chance of that and swiftly moved onto the first person he could find. That's okay however, because you are going to make sure he's aware of your pain, pester him until he acknowledges the mess he just ''left'' when ''he went away''.  Powerful song from the feisty Canadian musician, as well as a popular karaoke choice – easy to see why.
Find it: Jagged Little Pill – 1995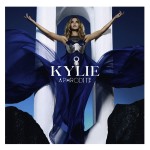 Kylie Minogue – Get Outta My Way
I'd rather be alone that treat like THAT…
One thing I've always said is that I would rather live a lonely life alone, than one with a man who doesn't treat my right. Be good to your man, the thought of a lonely valentine's day is not going to stop them ditching you and moving ''onto a perfect stranger''. Just because somebody is in a relationship, even a long term one, it does not mean they are fulfilled and happy.
Find it: Aphrodite – 2010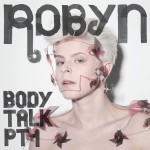 Robyn – Dancing On My Own
She cries on every tune…
Sometimes it doesn't matter how strong you are. Certain places and experiences can trigger feelings of loneliness. For me, the dance-floor is one of them. What's even worst is when the person you desire is also on said dance-floor, grooving along with someone that isn't you. ''I'm giving it my all, but I'm not the girl you're taking home''. The heavy bass used throughout the song belies the fact that this is one of the most melancholic mainstream pop songs ever recorded. Be honest, we've all had to stand silently and watch the object of our affections with somebody else.
Find it: Body Talk Part 1 – 2010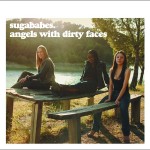 Sugababes – Stronger
Everything's going to be alright…
There's nothing more powerful than the feeling you get when you know you're over the worst of a breakup, and you look to the future with a 'bring it on' type of swagger that can only be earned by fighting the trials life brings. You've made it through ''the rainy days''. Yes, you may be alone, but it's fine, because ''you're getting stronger''.
Find it: Angels With Dirty Faces – 2002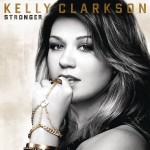 Kelly Clarkson – Stronger
What doesn't kill you…
One of the many self-empowerment anthems courtesy of the American super-star, this particular song sends the message that, we do not always realise just how strong we can be. Survive one bad thing, who says you can't survive another? With lyrics like ''doesn't mean I'm lonely when I'm alone'', and ''stand a little taller'', the track is bound to get you fist-pumping and make you realise
Find it: Stronger – 2011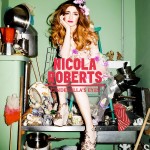 Nicola Roberts – Yo-Yo
Give me a chance…
Am I right in saying one of the most frustrating things to feel, is being denied a chance to make someone happy because they just refuse to enter into a relationship. Even more frustrating is when they are perfectly happy to enjoy the perks of one, yet still deny you the title of their 'other half'. You've tried all your tricks: ''Voodoo, Yoga, Diet-Soda'' and yet you're still on and off more times than Bella and Edward. Deep stuff.
Find it: Cinderella's Eyes – 2011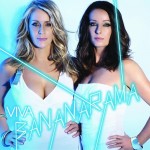 Bananarama – Love Comes
When I least expect it…
I've never actively looked for love, such as a club night, online hook-up site or anything similar. Every time I've fallen in love, it's been with a person that literally crashed into my life. When I feel lonely, that's what reassures me, the notion that someone could literally appear out of nowhere, ''without warning'' and sweep me off my feet. Next time you're in ASDA buying a Pot Noodle or something, look pretty. You're future husband could be there too!
Find it: Viva – 2009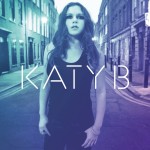 Katy B  – Easy Please Me
Give me somebody worth loving, and I'll love them…
Some people suffer a few bad relationships in a row, eventually numbing to the notion of love, choosing instead to take a backseat and wait for someone worthy. I think we've all been disillusioned before, ''standing at the bar'', noticing nobody particularly worthy. And god help any player attempting to snare you; ''that's when he walks over, said I'd like to get to know you, but all I could say was 'look I'm sorry love'''. It isn't always easy, these days I ''can't find a man to please me'' either.
Find it: On A Mission – 2010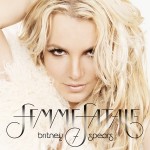 Britney Spears – Criminal
This is not going to end with Wedding bells…
Hopelessly in love with somebody who doesn't use Valentine's day to endlessly display his love for you? Maybe you're perfectly aware this relationship is not going to go anywhere, yet struggle to let go. Although the criminal Miss Spears refers to is a thieving murderer, the general theme of dangerous love is pretty much universal.
Find it: Femme Fatale – 2011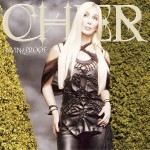 Cher – (This Is) A Song For The Lonely
Can you hear me tonight?
If anything at all is consolation for a lonely Valentine's, it's the fact that millions of people feel the same. If like me, more than a couple of songs on this list represent a situation you have found yourself in recently, you've already survived a commitment phobic, inattentive criminal. Stick this song on and instead of moping, sing along, and plan on focusing all your energy into making Valentine's 2013 much better.
Find it: Living Proof – 2001