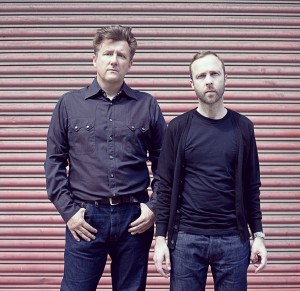 X-Press 2 make music for the dance floor. Pure and simple. So many nights and days and 25 years of being in and DJing at amazing clubs and parties are what inspires them to keep doing what they do. It was the dance floor that told them to be DJs in the first place and the dance floor that inspired the early tracks that they made. However, here are the lad's top floor-fillers that get them up and boogying.
Karen Young – Hot Shot.
Just an amazing vocal performance on an amazing disco track. So much energy!
X-Press 2 – Muzik Xpress.
I know, I know! Blowing our own trumpet. We made this 20 years ago now and it still does the trick.
Galaxy 2 Galaxy – Hi Tech Jazz
Another track that's nearly 20 years old. Proper musical techno sounds like it could've been made yesterday.
Mix Masters – In The Mix
As soon as that riff starts, you're off.
Cheryl Lyn – Got To Be Real
Everywhere you play this it works. From underground house clubs to mates birthdays. Joyous music. Plus it was in Paris Is Burning so double points!
Sylvester – I Who Have Nothing (Maxi Version)
This is disco at its most epic. Pure theatre. Sylvester takes this standard to the extreme!
Marshall Jefferson – House Music Anthem
What else needs to be said. Standard.
The Erotic Drum Band – Action 78
One of the greatest percussive disco tracks of all time. Intense.
I Called U The Conversation – Lil Louis & The World
The sax track.
Pepe Bradock – Deep Burnt
Atmospheric and deep as you like!
The House of X-Press 2 is out now