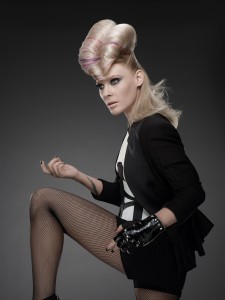 Sassy Swedish band The Sounds are back and ready as ever to take on Europe with their new age eclectic electro rock sounds after completing another successful tour around the USA, Canada and Mexico last year.
Playing two dates in the UK, London and Glasgow, fans are invited to join in on what the band describe as a 'non stop party' that also features music from support acts 'Kids At The Bar' and 'The Limousines', both of which are returning following their successful 2011 tour with the band.
It's clear from their latest self produced album 'Something To Die For' and the set list for their critically acclaimed tour that even after 10 years together and grueling tour schedules they're still bursting to the seams with passion, attitude and innovative music for all to revel in.
"Our shows are energy, just pure energy! We have the best fans and it really triggers us when we see our crowd go nuts. That makes us play better. They make us play better." Felix Rodriguez/The Sounds.
UK shows:
4th February 2012 – Kings College, London
5th February 2012 – Classic Grand, Glasgow