The Dolphin Club By Dave Smith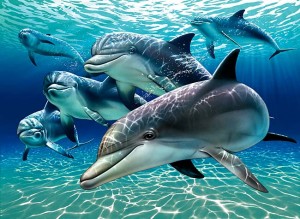 Many years ago, when I was in the Navy, a few of my mates and I would book into a hotel when we were on leave and spend the time we had drinking and having sex with each other. Although a few furtive fumbles and quickly grabbed shags onboard ship happened, it wasn't something that the officers encouraged… no matter what you might have heard. Even if we only had a pass for a few hours, we'd try to make sure we were all on leave together so that in our little group no one felt left out. We took it in turns sucking, fucking and being fucked and I think we all enjoyed it, I know I did. We were a tight band of six, highly sexed, young guys who needed an outlet for our constantly hard cocks and it was fantastic to find others who shared that 'interest'. Onboard ship you had to learn to get along. Living conditions below decks were pretty cramped and it was drilled into you, as with all service personnel, that no matter how much you may not like the other guy; you might rely on him in a moment of crisis. Thankfully, our group had bonded early on when we were very raw recruits on our first ship and we'd nervously banded together against this strange environment. We also flirted with each other and soon became relaxed in each other's company. As there is absolutely no privacy, we saw each other naked, erect and horny at all times of the day and night. It wasn't long before our meal-breaks and exercises on ship meant we were thrown together even more and those few, furtive and secretive wanks were no longer a solo exercise. Of course, we didn't just have sex, when we were on leave we'd team up and see the sights, laughing and joking and enjoying what Navy life could offer us in friendship, camaraderie, travel and a career. From 18, until I left when I was 25, these lads kept me sane, happy and full of spunk… there wasn't anything I wouldn't have done for any of them and I'd like to think, that they wouldn't have done for me.
To consolidate that feeling, we all decided to have a tattoo and we chose the dolphin because of its obvious connection to the sea and the stories you heard about dolphins and humans interacting beneficially in times of trouble and stress. It was also a mammal that always looked like it had a smile on its face and that was what we six had permanently fixed when we were together. We didn't all have the tattoo done at the same time, nor did we decide the exact look of the tattoo, only that we would all have one. Mine was tattooed on my left buttock; I wanted my friends to know that I had it while they were filling my butt. Two of the guys, Mikey and Ron, had them on their right bicep; Midge had a surfacing dolphin rising above his waistline, which looked incredible. Tommy had this superb, huge piece of dolphin artwork tattooed across his back, which he arrived back from a weeks leave wearing. We were all pretty impressed but by then we'd all got our much smaller designs permanently engraved on some part of our bodies. Cally had his tattooed on his ankle, which wasn't very impressive but that made the membership of the 'Dolphin Club' complete. It felt great to be in such a club. It brought us even closer together and I felt it had some great significance when I was having sex with a fellow member of the club. Nothing was off limits, nothing was denied and we tried everything. As soon as one of us learned a new technique or had an idea, we all embraced it and tried it out. Sometimes more successfully than others and I remember my arse being absolutely raw after a few of the new 'experimentations'.
When we left the services, it was all at different times so our little group broke up and, as we all lived in different parts of the country, keeping in touch became difficult. A couple of the guys got married and started families. Tommy re-signed and as far as I know, is still a career sailor. I managed to meet up with Cally, Midge and Mikey separately and, although we enjoyed the sex, there was something missing, I have tried other relationships with many other guys since but the feeling our little club generated just wasn't there so, after a couple of weeks, maybe a month, I'd move on to try and find that intense camaraderie somewhere and with some else. I've never had such intense feelings for another guy since but would love to start another little shag club where a few like-minded guys get together at a hotel and think of nothing else except sex and pleasuring each other. I know you'll say that there are plenty of clubs around to cater for this need but I suppose I want friends not just a hole to shag. We were so close and that friendship made the sex so special.