Johan's Blog – Being honest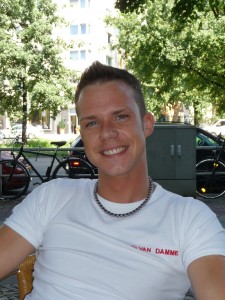 To be honest I really can't complain about my job, working in the homophile adult entertainment industry – to give it its official name! The truth is that I really enjoy what I do for a living, although I always prefer to tell folks that I do gay porn. After all, that's exactly what it is!
For where else could I surround myself with loads of cute fresh bodies all day? Where else would I be allowed to watch porn during the course of my working day? And where else is it not only allowed but actually encouraged for me to have a nice little wank or a no-strings-attached fuck at my desk (so long as I set up a camera first)? Only in gay porn!
Over the past couple of months I've been busy casting new models for our different studios. We have several different channels these guys use to contact me. Some come directly through Facebook or GayRomeo (profile names: JohanVolny). Other guys I discover in clubs or bars, or even directly on the streets. And a few more are recommendations from friends or other models from our studio.
I am often asked as to what someone needs to be a good porn model. The answer, of course, is easy: a nice physique, a juicy cock, a charming, outgoing personality and lots of sexual energy. But as we do a lot of different ranges, from cute twinks to tough scallies, from romantic sex to hard abuse with double penetrations, we naturally need a wide range of different model types. In short, therefore, if you're interested, the best thing is for you simply to send us some photos, some information about yourself, and we'll let you know as soon as we can as to whether we want to take things further.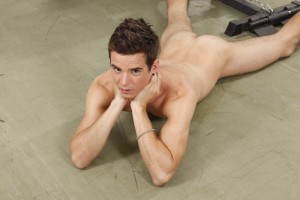 In December I discovered 3 new exclusive models for our studio, STAXUS – of which one is the cute and innocent Jack Cameron. Well, at least I thought he was innocent when I met him for the first time!
He just walked into our STAXUS office in Prague and asked to be considered as a model – and believe me, the very first second I saw him I just knew I wanted him. Purely as a model for our company, of course! He was cute, a little bit clumsy and very shy; and with his big, puppy-like eyes you'd have been forgiven for thinking that he was frightened about the things that we might be asking him to do. Nevertheless, I noted his name, contact details and sizes, took some photos (semi-naked), and we agreed to undertake a test shoot the very next day.
Life can be a real bitch sometimes, and unfortunately there were no other models available at that time – mainly because I didn't phone anyone, shame on me! Consequently, I had to be Jack's partner that day. Like I say, life sucks!!
I expected the shy, clumsy boy that I'd met the day before – a guy who I could direct and train a bit. To my surprise, however, as soon as he dropped his pants and we started having sex it was obvious that he knew exactly what to do. It was quite a shock to me because I found myself more or less the one who was being directed and ordered by him! It ended up in a kind of sex fight with constantly changing positions. However, it was total fun and definitely one of the hottest and horniest sessions I'd had in a long time. If this scene ever makes it to DVD or in the casting tape section of staxus.com you'll know exactly what I mean!
No question about it, this little Jack Cameron is definitely one little sex-devil! At 18 years  of age he knows all about gay sex – and, what's more, he did it all, too! That's what made the session with him so great: I didn't need to keep thinking about the next step. He knows exactly how things work, and gives and takes 100%! He is definitely one of the best fuckers around and an even better bottom, who enjoys being used and abused. Believe me, the sofa and the bed in our studio in Prague have rarely seen such wild action!
Not surprisingly, I offered Jack an exclusive contract with our STAXUS studios that very same day, immediately after our showers. What's more, I'm definitely determined to do some more scenes with him in front (and maybe even behind) the camera. You know, I'm ready to treat our exclusive models to a very personal 24/7 service!
Hugs
Johan