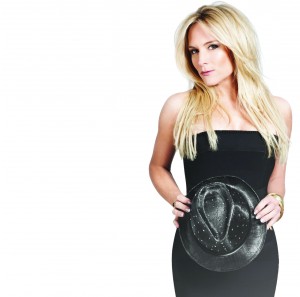 She isn't your typical mother of four. In her own words, Stacey is a "soccermom" by day and "roccermom" by night. Having worked with the notorious American rapper Snoop Dogg earlier this year, she also topped the UK dance charts with their single 'Live It Up'. It would appear that Stacey is the mum that's got it going on…
Music has always been a big part of Stacey Jackson's life. Growing up in Montreal Canada, Stacey was fronting hard rock bands by the time she was 14! Later in life, she moved to the bright lights of New York City, where she worked as a publicist and continued her passion for music by singing in a Motown covers band. Now, living with her family in Chelsea, Stacey is not only a devoted mother and True Blue Chelsea supporter, but is also making fantastically fun dance anthems that you can't help but bop along to! This year alone she has; penned a hit with Snoop Dogg, is currently making a documentary about her hectic life and performed at several Gay Pride events… surprisingly creating her own transvestite following who dress up as her.
Stacey's new single 'Is This Love' (out 16th January) is a dance cover of the 80s classic by British rock band Whitesnake and is Stacey's favourite track of that era. This feel good number, with its infectious hook, is sure to be an irresistible dance floor-filler!