Prepare for pressy buying for your other half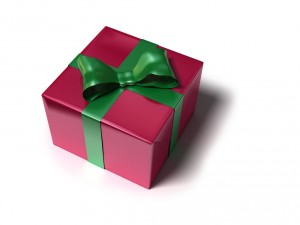 With Christmas just a few weeks away… you'd better start thinking now of that special gift for that special someone in your life.
1) Do not throw the Argos catalogue at them and tell them to order what they want.
2)  You really need to know what the other half likes. Make a mental note of what he eats, listens to, admires, smells like. Just because they agree with you about liking something –do not assume they actually do.
3) Do not think that because you like it… they will automatically think it is terrific as well.
4) To avoid last minute panics, make a shortlist of things they like and a price you can afford.
5) Online shopping is fraught with danger and that 'Guaranteed Christmas Delivery' is not always accurate… so shop early.
6) Decide whether your best approach is lots of small gifts or one biggie… again… make this decision asap.
7) If you do buy them something that is awful and needs to be returned, make sure you have the receipt or that the online business returns policy covers the time you've had it in your possession.
8) If possible get the shop to wrap it unless you are fantastic at doing this incredibly fiddly job yourself. Remember, make the wrapping classy, no one wants to receive something that looks like the fish and chip supper has just arrived (unless it is a fish and chip supper).
9) Decide how you want your partner to receive their gift; from under the tree, on the tray next to breakfast in bed, sat on your knee… you get the idea.
10) Do not get too upset if their present back to you isn't as expensive or as stylish as yours to them… you can make the guilt trip last well into the New Year.