Our Royle Highness… Queen Sue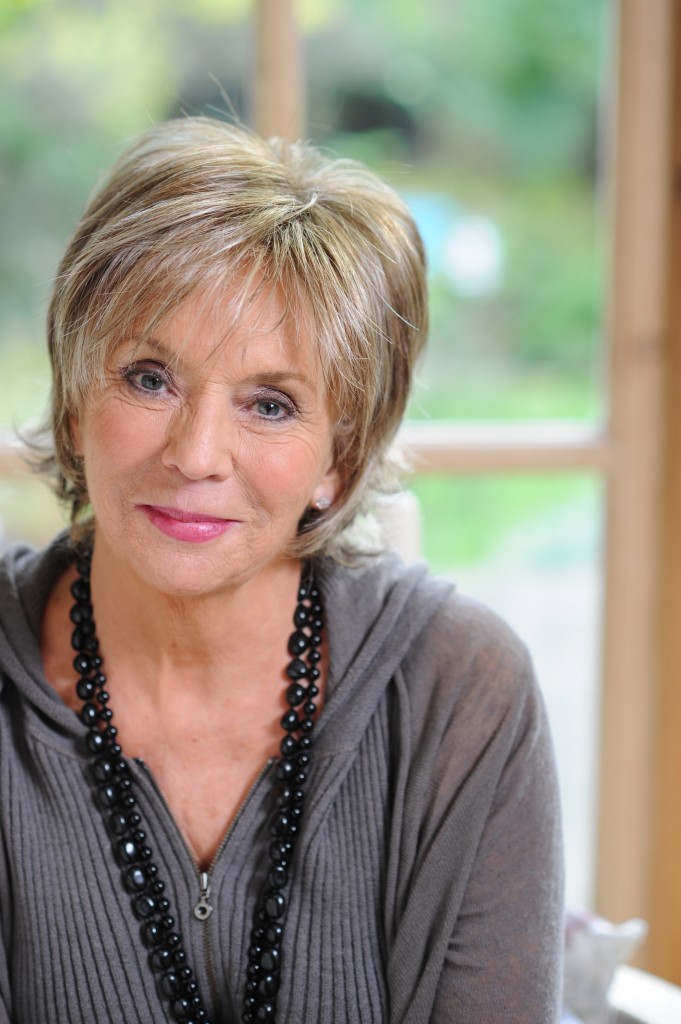 Sue Johnston is described by many as a national treasure. She has been on our screens since the early eighties after a short spell on Coronation Street and then on Brookside. Now we know her best for her part as the mother we would all love to have, Barbara Royle, in The Royle Family. Simon Savidge spent an evening in her company to discuss her career so far, her new autobiography and what is next for her…
Why did you choose to write your autobiography 'Things I Couldn't Tell My Mother' now?
Well, it had been something that I had been offered a few times in my career. In fact, I did a small one called 'Hold Onto The Messy Times' copies of which might still be floating around (laughs), and yet I had resisted in the last few years. Then when my mother became seriously ill, and indeed when she was dying, I looked at our fraught relationship, its highs and lows, and after she died thought 'I should write about this'. In a way, it seemed the right time and something I could dedicate to my mother.
Why do you think we have such strange relationships with our mothers?
It's funny isn't it? We always think we are the only ones, yet once you start talking about it, you discover many people have 'difficult' relationships with their mothers. My mother was a very difficult woman but I loved her so much, she just didn't show it – though after she died I did discover that she had boxes of my cuttings and reviews and the like – and that was our relationship. I miss her everyday but if she came back right now and sat with us, it would be lovely… for an hour or so… and then I would want to kill her (laughs), seriously that's the way it worked. However, she was my Mum and I loved her; that's just the way it is, I have just tried to be a very different mother myself.
Brookside was the show that made you into a household name, how hard was it to leave?
Terribly hard. Sheila was a wonderful, wonderful character and as you said, it made me a household name. It was also hard to say to Phil (Redmond the creator of the show) "No I must go", because he kept making wonderful offers and it was like a big family, we had all started this new show not knowing  if it would work or not.  It was the right decision though, I don't think there was anything more that the character could have done without going mad (laughs).
Most of our readers will either know you as Grace from Waking The Dead or Barbara Royle from The Royle Family, does it bother you that after years on screen and in the theatre these are currently your most famous roles?
No, not at all, because they are wonderful characters and ones that people have taken to their hearts. There are other shows I have made where I wouldn't be quite so pleased if they were the defining moment of me (laughs) we don't talk about them. It's funny, people ask me if I know a show will be a hit, I never know, I say yes to things because I like the sound of them, and because you never know if the offers might dry up.
Was it hard to say goodbye to Waking The Dead? and how come Grace didn't get her own spin off show?
Very hard, I was so sad when they decided to end the series, as it was an incredible drama and one I loved working on. I loved Grace. I mean she knew how to use a computer and could come out with all those long psychological and scientific words (laughs), which if you asked anyone on the set you would know I simply couldn't do. I loved playing her, there should be a Grace spin off shouldn't there, can your readers petition (laughs) please?
The wonderful Jennifer Saunders wrote 'Jam and Jerusalem' specifically for you didn't she. That is quite an accolade.
Apparently, that is the case yes. It's one of those things you can never really believe was the case even after the event. We accidentally met in her brothers pub and she said; "Ooh Sue I have been writing something for you", then we had three wonderful seasons filming and staying in a pub together as a group of drunken women, lovely (laughs) with Jennifer, Dawn (French) and Sally (Phillips)… well all the cast, you can imagine it was quite a time we all had.
Which has been your favourite character so far in your career?
Ooooh that's a tough one but one I have been asked it a lot of late so I am prepared (laughs). I think it is Barbara Royle. She is just happy with her lot, loves her family, and just bumbles along in a kind of permanent bliss. Well, not always living with Jim, but she doesn't even mind the fact she has had the same leggings for all those years… and because she has… I have. I like to think if I hadn't become an actor that in some parallel universe that could have been how I ended up. Not that I would want to swap our lives, I am a very happy woman.
Now what can you tell us about The Royle Family Christmas Special?
Well, I know that we all want to make one and that Caroline (Ahern) has been working on the script so it looks like it is going to happen, we have all set aside time for it. I like the idea of it being on every Christmas forever. I have filmed a show called 'Lapland' for Christmas, I don't get to go to Lapland though, I don't think it's fair really (laughs) maybe that will change but it's what I have been told. It's a lovely script though.
You have rather a large gay following…
(Laughs and camps it up) Oh, I know darrrrrling!
Why do you think that is?
I have always stood up for gay rights; I spoke on behalf of Stonewall at various events, so that could be that part of it. Some of it of course will be the characters I play. Whatever reason it is, I love it.
How was it to meet the Queen when you got your OBE?
Bizarre. (Laughs)You are given this huge set of instructions before you go and meet her and then you are in and out very quickly. You mumble a few things at her and that is that. I wanted to ask her if she had seen the Royle family, but I didn't dare. I once made a joke about it to Prince Charles and he didn't really get it.
You are a massive fan of Strictly Come Dancing and yet you haven't done it, surely they must have asked you to, can you do it for me please?
(Laughs hysterically) Oh no Simon, I couldn't. It's a nice idea but the reality would be car crash television, you would just have me looking panicked and shouting; "No Brendon, don't put my leg up there."
Sue Johnston's wonderful autobiography 'Things I Couldn't Tell My Mother' is out now by Ebury Books. You can see Sue in 'Lapland' and hopefully 'The Royle Family Christmas Special' this festive season on the BBC.