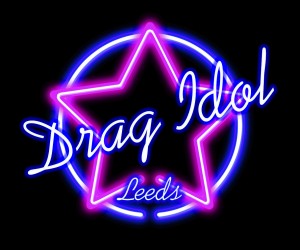 November sees the annual Drag Idol event in Leeds where local (and not so local) drag acts compete to find a 'star'. First timers go frock to frock and lippy to lippy in showing off their talent to a bevy of equally sequinned judges. Hosts and organisers Danny Cher Bailey and the lovely Blanche let Bent know what to expect.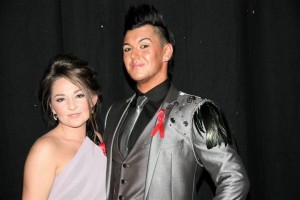 Danny Cher Bailey: Expect a night of glamour, poise, elegance (if possible, hee-hee) glitter with the odd rhinestone and sequin thrown in. It is like any other talent show just with a few drag queens and potential rising stars thrown into the mix with quick witted tongues and the odd bit of panto drama.
Blanche: Panto? I ain't a fucking dame you know I (pause)…… am an entertainer! Ha-ha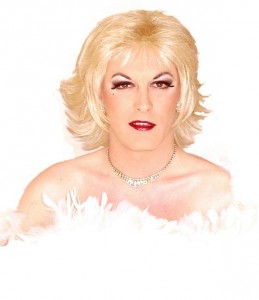 So what are you looking for from the contestants of Drag Idol?
DCB………………..you have to be a C.U.N.T!
Blanche: Daniel Cher Bailey I have never heard you utter that word in all the time I have known you. Wash your mouth out!
DCB: No Blanche it means: Charisma, Uniqueness, Nerve and Talent, the famous words uttered by the goddess of drag Ru Paul.
Blanche: pffft It's all about the lines for me.
DCB: hee hee hee CAMP!
Will it make X-Factor look like an amateurs on a day out?
Blanche: Surely you mean Max Factor? What the hell is X-Factor? Oh, is it that show with that Simon thingy who displays all the hallmarks of being a closeted homo? I'm sure it isn't true… I'm just saying!
DCB: Now now… lets be nice… straights are people too (lol).
Blanche: Only a joking. I can't complain. He is a stud but it will be nothing like that. I mean, can you imagine Louis Walsh in drag or even Simon Cowell swapping shoes with Cheryl Cole?
So Danny… you are the organiser, why do you do it and where does the money go to?
DCB: Well as you know back in the year of our Lord 2004, some brilliant minds came up with an idea and put it into action. Jon Bishop, Natasha Mort and Marcus Doyle were the first to think of a way for the queens from around the scene (and further afield) to have a chance for their time in the moonlight (we are creatures of the night time after all) and their "15mins of fame" as Andy Warhol once said. So, Drag Idol was born. I have been involved since day one when I was a judge dressed as Sharon Osborne.
Blanche: Practically a drag queen herself (lol).
DCB: Anyway, I have worked with Mesmac over the last 7 years and I have always wanted to give back to my gay community. Doing charity work and helping is just part of me and I think all the gay scene has a duty to come together… scene politics aside… and raise money for HIV charity because we all have friends or known someone who lives with HIV. If people can't put their differences aside to raise money for a charity event that is a big part of the community, then shame on them. All the funds raised from Drag Idol goes to Yorkshire Mesmac, which is a registered charity.
Is drag the new comedy, which in itself is the new rock and roll?
Blanche: I sure as shit ain't rocking out in one of my wigs… they ain't cheap you know!
DCB: Hee-hee. Agreed, our heels ain't built for that kind of structured entertainment, but I suppose on a level of type-casting as a genre I suppose it could be classified as that. Look at the rock band Darkness, he did pretty well with a falsetto voice, long hair and a cat-suit.
Blanche: Can we just create a genre of our own and call it? Drag Pop, or Drag & Blues?
DCB: Oooo… no thank you.
Is there a prize for the best frock?
DCB: The prize is not having a queen ripping it off her back with jealousy.
Blanche: Well that would make me the winner then.
DCB: No Blanche, we don't get anything expect for boos and hisses from the crowd.
Blanche: Pffft. Please, they will boo you not me. The people luuuurve me.
DCB: hahahahahaha, I am not that bad you know, well much. I ain't no Simon Cowell, I see myself more as a Dannii Minogue… nurturing.
Blanche: I didn't know you could afford all that constant botox?
DCB: HEY! THIS IS NATURAL BEAUTY MY DEAR. And… before we go down that path I am gonna say this: The prize for winning Drag Idol is a week's holiday to Gran Canaria, with a fantastic role to perform for Gran Canaria Pride in 2012. They also have a little TV (so to speak) moment on a Spanish network to mark the event, and £1000 of Las Vegas style feathers.
Blanche: Ahem (Her evil eye beckons, whilst rustling around in a box)
DCB: What are you doing?
Blanche: In times of financial restraint I am going to show you a cheaper way of filling those lines across your face (whips out some builder's silicone sealant).
DCB: Argh!!! No!! hahahahaha
Who is your drag idol?
DCB: Well, Ru Paul who else can it be? He has come from nothing and made himself into the biggest idol for all queens across the globe. Life is full of constant battles but he picked himself up and carried on. The mundane – he has turned into utter fabulousness. Just take this quote on board for instance:  "I do not impersonate females, how many women do you know who wear 7 inch heels, 4ft wigs and skin-tight dresses?
Blanche: Well, I can't argue with that now can I? I may have to get on the Ru Paul bandwagon myself, is there some kind of application to go through and do I get a discount at mac?
DCB: Get your own damn drag idol and you people out there reading this… come to the event and support your own Drag Idol.