Flanders Fields: Gay Great War Poets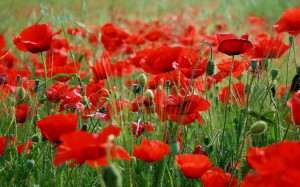 "My subject is War, and the pity of War. The Poetry is in the pity." [Wilfred Owen, 1918]
Adrian Gillan marks Armistice Day (11 Nov) and Remembrance Sunday (13 Nov) in Flanders, epicentre of a conflict that so terribly inspired gay Great War poets like Owen and Sassoon.
You've studied it, seen films about it. But, at risk of cliché, nothing can prepare you for actually being on the spot – amidst now-grassy craterous hillocks and sunken trenches, and all those graves and names.
Background
The First World War (1914-1918) left over 9 million soldiers dead. The German advance westwards met Allied resistance along the Western Front in Belgium and France, becoming a static 'war of attrition'.
Flanders, in Belgium, saw some of the very worst fighting of the war, much of it trying to seize and retain 'high' ground around Ypres ('Ieper' in Flemish), to defend the Allied 'salient'. Several major offensives occurred in this area, the most famous of which (July – Nov 1917) became known as the 'Battle of Passchendaele', over a tiny village just north east of Ypres, in a bid to outflank the German Army, forcing it back from the Channel ports; also helping relieve the French further south.
Photos of Passchendaele – dead-eyed soldiers crossing duck-boards over a muddy, tree-stripped landscape – have become some of the most iconic images ever of the bleak futility or war. All in, at least 150,000 soldiers died, with another 350,000 wounded. The front hardly moved – scarce 5 miles gained, soon lost. The last surviving veteran – the last UK Western Front combat veteran, period – Private Harry Patch, died in 2009. A young Adolf Hitler was injured, alas not killed, at nearby Messines in 1917.
Visiting Flanders: Ypres & Surrounds
Stay in Ypres, at hip 4* Hotel Ariane (Slachthuisstraat 58-60; T: +32 (0) 57 218 218;).
Enjoy fine fish dishes at exuberant local celeb chef Robert Van Eygen's Pacific Eiland restaurant (Eiland 2; T: +32 (0)57 20 05 28;), on a peaceful isle in the town moat. Or try chic Eethuis De Waterpoort (Brugse Weg 43; T: +32 (0)57 20 54 52;); or cosy Hotel Regina (Grote Markt 45; T: +32 (0)57 21 88 88;) or intimate In't Klein Stadhuis (Grote Markt 32; T: +32 (0)57 21 55 42;), both in the Grote Markt. Though there's no gay-dedicated bar in here, you'll find lots just on or off the Grote Markt that are especially 'friendly'.
Walking around the pretty rebuilt 'medieval' town of Ypres, it is hard to imagine its stark highs and lows – from extreme cloth-industry wealth in the Middle Ages, when the Lakenhalle (cloth hall) and Saint Martin's Cathedral were built to, less than a hundred years ago, being reduced to rubble during WW1.
Take a walk along the ramparts, from town gate to town gate, experiencing the moving Last Post at the Menin Gate, with its 55,000-long list of 'missing' – sounded every eve at 8pm.
Besides the fine In Flanders Fields Museum (note: closes for revamp 14 Nov 2011, reopening June 2012) in the Cloth Hall, join a guided battlefield tour , taking in such surrounding sites as the Essex Farm ADS & Cemetery (see the 15-year old boy soldier's grave); Yorkshire Trench & Dugout (reconstructed); Pilkem (site of first ever gas attack, 1915); Harry Patch Memorial, unveiled by him near where he was wounded; the German mass cemetery at Langemark; the huge Hill 60 mine crater; spooky Polygon Wood; Passchendaele Memorial Museum; and Tyne Cot Cemetery – the world's largest Commonwealth war cemetery, with 12,000 gravestones and a further 35,000 listed 'missing'.
My own great uncle, Charles – killed in the 1915 Battle of Aubers Ridge, aged 21 – of 'no known grave', is listed, along with over 11,000 other 'missing', on the Ploegsteert Memorial just south of Ypres, near the site of that legendary courageous informal Christmas 'truce' and No-Man's-Land footie match.
BOX OUT: GAY GREAT WAR POETS
Siegfried Sassoon (1886-1967)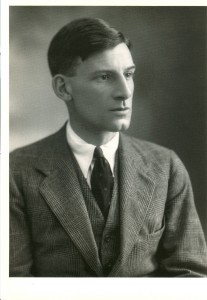 Sent to France in 1915, Sassoon was nicknamed 'Mad Jack' for near-suicidal bravery, being decorated twice. Wounded in 1917, he came home – increasingly, and publically, disillusioned with the war. Treated at Craiglockhart War Hospital near Edinburgh, he there met, and influenced, Wilfred Owen.
Wounded again on the Western Front, Sassoon spent the rest of the war in England, publishing poems. His darkly sarcastic Memorial Tablet includes the line: "I died in hell (They called it Passchendaele)."
Post-war, Sassoon did much public speaking, whilst penning novels, including Memoirs of a Fox-hunting Man (1928). He had a number of affairs with men but surprised friends by marrying in 1933, and siring a son, although this marriage broke up after WW2. He died in 1967.
Wilfred Owen (1893-1918)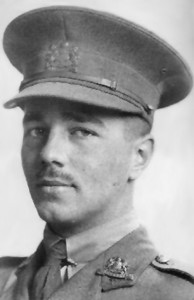 Owen was sent to the Western Front in 1917. Shell-shocked, he was treated at Craiglockhart War Hospital near Edinburgh where he met Siegfried Sassoon.
Returning to France in August 1918, Owen was awarded the Military Cross for bravery in October, and was killed on 4 November while trying to lead his men across a canal. His parents received news of his death on 11 November: Armistice Day.
Published in 1920, edited by Sassoon, Owens' sole poetry volume contains, arguably, the finest war poems ever written in English – not least Dulce et Decorum Est and Anthem for Doomed Youth.
Writer Robert Graves, and other personal acquaintances, have claimed that Owen was homosexual, and homoeroticism does seem a central element of much of his poetry. Through Sassoon, Owen met a sophisticated homosexual literary circle, notably Scottish writer C. K. Scott-Moncrieff. Intriguingly, Owen asked his mother to burn a sack of personal papers after his death; and his brother subsequently cut certain passages from Wilfred's letters and diaries.
For further info about visiting Ypres – and its WW1 battle sites, graves and monuments – contact Tourism Flanders-Brussels on 0207 307 7738 (Live Operator Line, Mon – Fri).
The easiest way to travel from London St Pancras to Ypres is with Eurostar, making one easy connection in Brussels. Return fares to Ypres (Eurostar & SNCB local rail combined) are available from £80.