TRUNK SHOW – Swimwear Inspires Art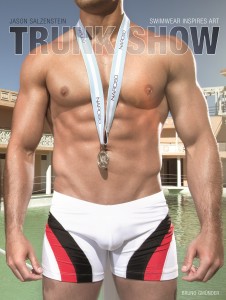 Compiled by Jason Salzenstein,
Like sports gear, swimwear—as a fetish—gets a major boost from an elite group of men who wear it very, very well; the ones whose images come to mind whenever swimwear is mentioned. In today's market, savvy labels don't just sell a product, they sell a lifestyle. There's really no need to further explain why swim trunks are one of the sexiest pieces of clothing. Well, rather than a long explanation, Trunk Show offers a slew of awe-inspiring photos that serve as visual proof. This book is a stylish anthology of swimwear—and beautiful men wearing it. Trunk Show is all about the small garment that turns heads whenever it's worn by a sexy guy.
£23.20   brunogmuender.com
In My Father's House
By E. Lynn Harris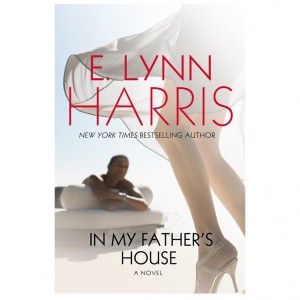 It has all the ingredients for a movie; hot models, fashionista royalty, elite photographers, glossy magazines and a very handsome, very famous and very married movie star whose closeted gay life makes him very dangerous as well. Money and power, love and confusion, all within the outlandish world of celebrity, leads this story  into an area where the question is asked – in the pursuit of love, can you keep your self-respect?
£10.99 – Griffin
Beyonce – Crazy in Love
By Daryl Easlea
This biography tells the full story of a fantastically talented female artist, detailing her turbulent early career with Destiny's Child, the group's success and disbandment, her move into the solo spotlight and the outstanding commercial and critical acclaim that has followed. It's an amazing transition from 'the girl next door' to the winner of 13 Grammy Awards and a career that now spans music, product endorsements, albums and the obligatory celebrity marriage.
£12.95 – Omnibus Press
Treasures of Take That
By Sarah-Louise James
Take That is one of the most popular bands on the planet. This book tells in words and pictures the fascinating story of a band whose split caused the government to run telephone help-lines for distraught teenage girls and whose re-union concert tickets sold millions in a matter of hours.  It's  fully illustrated and takes you along the rollercoaster ride that is the band's story, telling you everything you need to know about the best boy-band in the world. It contains a superb collection of fan memorabilia including stickers, postcards, posters and more…
£25 – Carlton Books
Happy Accidents
By Jane Lynch
It all started, like these stories so often do, with a dream to become an actor and find fame like her heroes Ron Howard and Vicki Lawrence. Guess what? Through a series of happy accidents Jane Lynch found those dreams coming true. Despite being consumed with anxiety, feeling out of place in both her body and her family, she also had to deal with worries about her sexuality.  Those early years were hell and her drinking didn't help but eventually she pulled herself together found love and fame… all by accident. Sue Sylvester's story in Glee has nothing on Jane's real life tale.
£18.99 – 4th Estate
It Shouldn't Happen to a Hairdresser
(Celebrity Tales from my Crimping Days)
By Steven Smith
https://mag.bent.com/burton-on-trent-dating/
Hairdresser Steven rose to fame in the late nineties with his own column in the Sun newspaper and regular appearances on television, notably GMTV, where he transformed Lorraine Kelly into Elizabeth Taylor. He lets you in on the secrets of hairdressing, with candid tales of the stars he has worked on. He takes you from his misery as a teenage boy in Surbiton, where a male pop star seduced him at the age of 16, to his blissful life in Brighton, then over to America, where he worked in Beverly Hills. He reveals how to survive as a celebrity hairdresser and, and if you want a glimpse of the real Denise Welch, there's no one who knows her better.
£17.99 – Book Guild
Jimmy, Mrs Fisher and Me
By Eric Bishop-Potter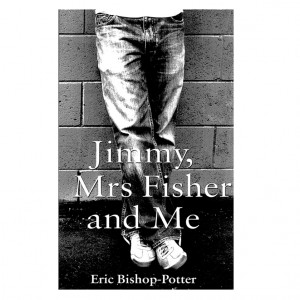 Simon Sixsmith, a street-smart 17 year-old, resolves to make his stricken half-brother's dream of visiting the Grand Canyon come true. The only trouble is he's flat broke and unable to find work. Eventually he finds himself at the meat rack in London's West End selling his body and, thanks to the General, a tough-but-caring controller of 70 rent boys, soon starts bringing in the money. Soon he's enjoying what life has to offer with all his rent boy pals until one of them is murdered by a gang of deviants and Simon gets on the case… with terrifying consequences.
£7.99 – Matador
The Evolution of Ethan Pope
by Robin Reardon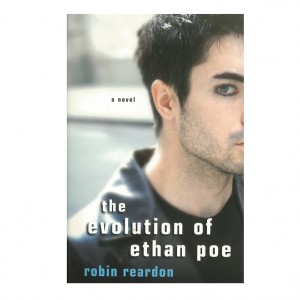 Ethan, 16 and gay, struggles to maintain a balance in his increasingly chaotic life. His parents are divorcing, his brother Kyle is damaging his own right hand in the name of purity and his best friend is a Jesus freak who prays for him to be straight. He's just starting to see the light in the form of Max Modine, when his rural Maine town begins to explode around him.
£10.99 – Kensington
JIM FRENCH DIARIES
The Creator of COLT Studio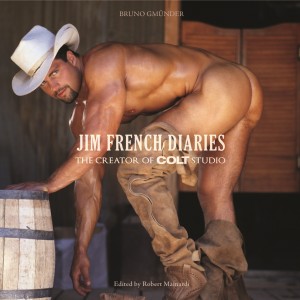 The world of gay porn wouldn't be what it is today without Jim French, the founder of the legendary Colt Studio. The multi-faced styles of his movies and photo works influenced many directors and photographers. In Jim French Diaries he talks about his life and times, about his work and his models. These models have been a perfect example of hunky maleness throughout the last five decades. Jim French's pictures of them are always stunning, no matter whether he shoots them in beefy porn style or in the classic vintage look of the 50s.
£ 65    brunogmuender.com
26
By Jonathan Kemp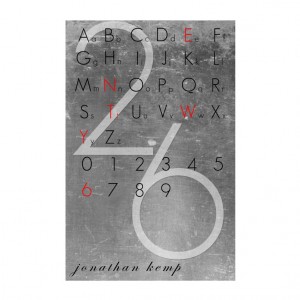 Crafted around twenty-six extraordinary erotic encounters, this highly charged work from the author of the award winning London Triptych is a powerful meditation on the pursuit of… life. It's a startling mix of sex, drugs and language which transports the reader on a journey of cruising grounds and pervy pleasures. Boundaries don't exist for this unnamed character as his body is used and his mind explores each encounter.
£9.99 – Myriad Editions
My Three Boys
Edited by John Patrick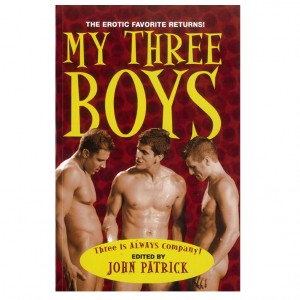 If two's company, is three a crowd… or a party? In this anthology readers will be sucked into a world of steamy gang-bangs and too many limbs (and other parts) to keep track of. Compiled from the classic era of gay fiction these short stories will help you bring up that delicate subject of a threesome with your mates.
£13.99 – Starbooks