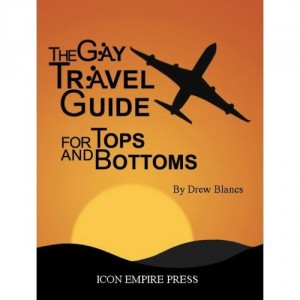 The Gay Travel Guide For Tops And Bottoms is a very tongue and cheek (or Hot dog and bum) approach to travel for gay tops and bottoms. Our special travel duo of gay men set out to find the best places for gay tops and bottoms to travel for their future adventures.
Find out which European city has MORE TOPS THAN BOTTOMS !
Find out which country has the best power bottoms!
This book is a must have to the anal minded traveller in search of romance, adventure, and a lot of fun.
The Kindle edition can be obtained from Amazon.co.uk for around £7