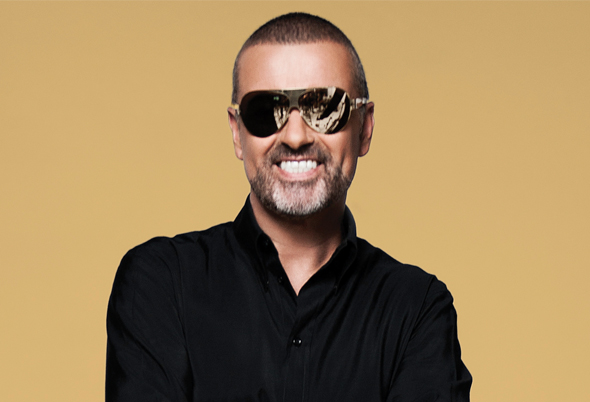 The George Michael experience (sorry that sounds like a tribute act) has been a roller-coaster for him and his fans alike. He was one half of the cutest, most musical pop duo ever, we all adored him – shorts and all. As a solo star he stunned us with his debut album and has kept us totally enthralled ever since. He struggled to 'come out' and admit he was gay, but we shared his suffering and applauded when he made the announcement. He was out and proud and lived his life for his own benefit not caring what others thought and we cheered his self- approval. Then suddenly we got worried. George was falling asleep at the wheel of his car, taking risks with his and other people's lives. We took a deep breath. He announced his last tour… and we cried. He seemed to have given up and let the pressures of the world get to him finding solace in drugs and who knew what else. We never stopped loving him but we were worried, especially when he was given a prison sentence after crashing his car into a photography store. We all wanted to know what was to become of the UK's most successful, talented singer/songwriter and would he emerge from his incarceration a different man?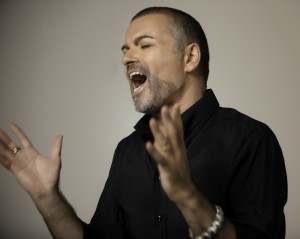 Well now we can find out for ourselves because the cleaned-up, healthy and happy George Michael has embarked on his 'Symphonica' tour. George, complete with a 40 piece orchestra, has never toured on such a scale before but, as with every performance he does, we just know it will be spectacular. He will perform not only a carefully chosen selection of his songs, spanning all his remarkable, near 30-year career, but will cover some of his favourite songs from other artists. The music will be re-worked and re-arranged for the orchestra. This new classical setting will give each song added layers and new nuances. It's unmistakeably George Michael, but not as we've ever known him.
Symphonica will be both a new musical direction for George, fulfilling a long-cherished artistic ambition and a significant cultural exchange, not least since many of the concerts will take place in specially selected venues – the first time George has played such settings – in countries including Denmark, Switzerland, France, Italy, Spain, Belgium, Germany, Ireland and the UK.
A much-loved, enduringly popular figure, George Michael's career has evolved from the era-defining pop of Wham! to a solo career of extraordinary lyrical beauty, genuine emotional depth and life-affirming melody. For all the spine-tingling intimacy of his music and his still-spectacular voice, George Michael fills stadiums and arenas across the globe, making the prospect of him appearing in the exclusive surrounds of the Symphonica tour more special still. A magical experience awaits singer and audience alike…
Photos: Caroline True
---
GEORGE MICHAEL – SYMPHONICA
OCTOBER CITY VENUE
Tuesday 25th London Royal Albert Hall
Wednesday 26th London Royal Albert Hall
Friday 28th London Royal Albert Hall
Saturday 29th London Royal Albert Hall
NOVEMBER CITY VENUE
Sunday 6th London Royal Opera House
Saturday 26th Cardiff Motorpoint Arena
Sunday 27th Cardiff Motorpoint Arena
Wednesday 30th Liverpool Echo Arena
DECEMBER CITY VENUE
Friday 2nd Sheffield Motorpoint Arena
Saturday 3rd Newcastle Metro Radio Arena
Tuesday 6th Glasgow SECC
Wednesday 7th Glasgow SECC
Friday 9th Birmingham LG Arena
Saturday 10th Birmingham LG Arena
Monday 12th Manchester MEN Arena
Tuesday 13th Manchester MEN Arena
Friday 16th London Earls Court
Saturday 17th London Earls Court
Monday 19th London Earls Court