Dance Trax: September 2011
The big news this month is that Manchester's most loved house night – Freakshow is returning to the city for its second birthday. Full details are to be released shortly, but rumour has it it's set to return around Hallowe'en time… perfect timing eh? As usual, you can download my monthly podcast – simply search for 'Jason Guy' in iTunes.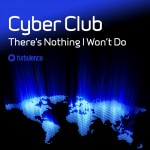 Track of the month
Cyber Club – There's Nothing I Won't Do (Turbulence Records)
A remake of one of the biggest club tracks of the 1990's, the JX anthem 'There's Nothing I Won't Do'. This classic was huge back in the day so it's set to be just as big this time around, especially as Cyber Club have called upon the original vocalist Shena, to deliver a massive reworking of the vocal. There's a big remix package from the likes of Super Stylers and Loverush, but I'd head straight to Nev Scott's offering, which keeps the huge piano breakdown, while giving the track a more underground feel.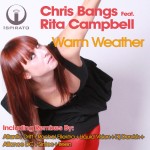 Chris Bangs ft Rita Campbell – Warm Weather (Ispirato)
'Warm Weather' was a massive club hit from Chris and Rita back in 2000, when it was originally released by Sony. Now it's back with some excellent remix treatments for 2011 dancefloors courtesy of UK dance label Ispirato, with house, progressive and trance all covered. Rita Campbell, best known for 'It's The Way You Make Me Feel' sings her heart out here, with this huge summer anthem. Best mix for me is Atlantic Drift's Balearic style version. Driving beats and Spanish guitars.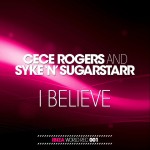 CeCe Rogers & Syke'n'Sugarstarr – I Believe (Ibiza World Records)
About three years ago this team-up already fascinated the house scene with their remake of the classic 'No Love Lost'. The summer of 2011 brings a brand new track from the legendary US Vocalist and songwriter CeCe Rogers called 'I Believe', once again produced by Syke'n'Sugarstarr. 'I Believe' stands out with its soulful, melodic hook, based on a massively grooving beat-section, while CeCe Rogers' unique voice brings the track to the next level… soul. There's a massive remix package on Chris Montana's new record label, but nothing 'quote' – beats the feel of the original version though.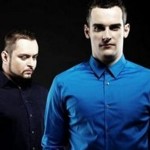 WaWa – Sunrise (WaWa Traxx)
Hot on the heels of club smash 'The After Party 2011' comes a superb offering from the WaWa boys! This main room monster has an incredibly infectious bassline that just builds and builds until out of nowhere comes a drop to make those hairs stand on end at the peak of your night. One of the most infectious instrumentals I've heard in ages and seeing as there's samples of thunder and lightning in it, it's perfect for the end of the English summer!