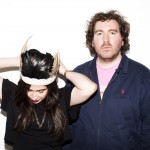 JOE GODDARD
Gabriel
26th September
Gabriel is Joe Goddard's new album of celestial electronica, which descends upon us in spools of gold strobe lighting. Gospel and house make this a light, euphoric EP, which opens as it does with the haunting grooves of 'Gabriel', which soars on the spectral vocals of Valentina, and yet ripples with touches of late 90s garage. 'All I Know' is an autotuned, broken, stripped back lament and 'Jump' begins in similar territory to 'Gabriel' but descends into a more experimental frenzy of awesomeness towards the end. Though concise, Goddard touches upon a range of styles and epochs, while nevertheless maintaining a consistent tone throughout.
---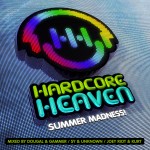 HARDCORE HEAVEN
Summer Madness
Out Now
This triple CD compilation encompasses no less than 64 tracks. From the likes of Chris Fear to Darren Styles to Scott Brown, just about ever contemporary hardcore name pops up on this exhaustive mix by Dougal & Gammer, Sy & Unknown and Joey Riot & Kurt (with each pair taking the reins on one CD each). This is the ultimate hardcore summer album for fast-lane music lovers.
---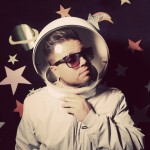 FABIAN
Say Goodbye
5th September
Timetravelling sonic pioneer Fabian searches new frontiers for the dance version of warp space. These ambient soundscapes can only be described as madness wrapped up in electric dreams. There are moments of psychedelic West Coast hip-hop that flare up between electro-pop, Italo disco and freestyle influences. There are definite shades of Daft Punk, but with an LA vocal house vibe. This is hazy, crazy and off-the-wall.
Contact: roo@roodmedia.com
---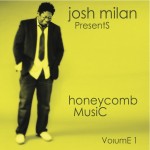 JOSH MILAN PRESENTS
Honeycomb Music, Vol. 1
5th September
Legendary producer/songwriter Josh Milan drops this fantastic new double album dripping with soulful gems. Josh, who recorded this at home, seems determined to inject the soul and instrumentation back into house music. The result is a lush tapestry of true dancefloor soul, full of the very best in collaborators, including Cassio Ware, Dawn Tallman and Sandra St Victor.