Cyprus, home of Aphrodite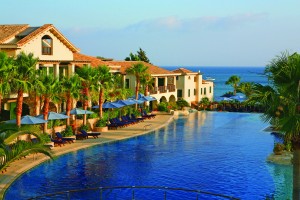 Cyprus, rather lyrically shaped like a lute, is the birthplace of Aphrodite, goddess of beauty and love. It is the third largest island in the Mediterranean Sea, and at only four hours flight from Manchester Airport via Monarch, this is an accessible alternative to holidaying in Gran Canaria or Sitges.
Whether you want to hit the nightclubs of Ayia Napa or bask in the peaceful sun of Paphos, whether you fancy water skiing in the blue waters of Limassol or snow skiing in the Troodos mountains—Cyprus has something for everyone. What's more, the people all speak English and everyone drives on the left side of the road. For the discerning gay traveller in need of a tan, the decision is a simple one.
Clubbing
Different Bar in Paphos is a trendy bar at 6-7 Ayia Napa Street. Things start getting into their stride about 11pm here. Expect the latest club hits and a cool vibe.
Secrets Freedom Club is the busiest and biggest gay venue on the island, which welcomes straight clubbers as well, if you're travelling with hetero friends. There are regular theme nights and special events, so it's usually best to check out secretsfreedomclub.com before you head out. There's a chillout lounge and internet access, and the entry fee includes a free drink. The club is located on Airport Road, 67 Artemidas Avenue in Larnaca.
Alaloum is the oldest gay bar in Cyprus, located at 1 Loutron Street in Old Town. The bar is hidden away, so you'll have to travel towards the old port road, turn left just before the roundabout and then walk down the little alley to get there. Expect a traditional gay experience, with a varied crowd and the island's local drag queens.
Escape Club, in the heart of Limassol, is at Makarious Avenue 81, opposite Bodyline, and is one of the trendiest hotspots on the island, with a late licence to keep disco dollies happy.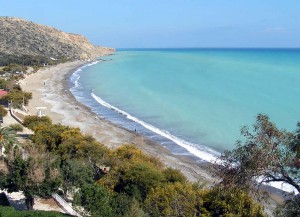 Beaches
Cyprus has plentiful beaches, from soft white sand beaches to pebble beaches, from nudist beaches to family beaches. There's always something to entertain the gay traveller.
In Coral Bay is Sea Caves Beach, which is just outside Paphos. The beach is popular both with nudists looking to get a tan and cruisers looking to get a man. Most of the beach is covered with pebbles, so flip-flops are advised, but there are some patches of sand.
Pissouri Beach, which is halfway between Limassol and Paphos, has its own nudist area too. Behind the rocks you'll find a stretch of beach that's almost entirely composed of sunbathing men (if you're lucky).
Dassoudi Beach in Limassol is a family-friendly beach, but at night the area behind Pizza Hut becomes very cruisy indeed. However discretion is advised, because you're as likely to come across straight people taking a late-night walk as you are gay men looking to do their thing.
Governor's Beach has beautiful white chalk bays, which are almost enough to distract from the men in trunks on the sand. Finally there's Nissi Beach in Ayia Napa, which includes family areas, nudist areas and a gay cruising spot.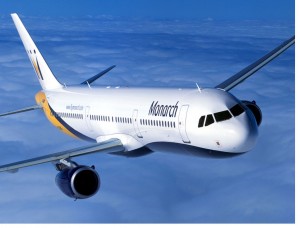 Accommodation and Flights

The luxurious five-star Columbia Beach Resort in Pissouri on the south-west coast is offering special deals on 7-day bookings in a junior suite. There you'll be perfectly located to take advantage of the festivals and culture the island has to offer over the summer months, and you're close to both Limassol and Paphos. Any booking of 7-nights or more will see you upgraded to complimentary dinner with a complimentary room upgrade as well, with prices starting at just £225 per night in the summer and £125 in the winter. For the more thrifty holidaymakers, there is also the four-star Columbia Beachotel.
Located beside the sea, Columbia Beach Resort is well placed, next to one of the best restaurants in Cyprus: Limanaki, where owner and head chef Sam Kazzaz serves up an eclectic fusion of tastes in an al fresco dining experience you won't forget. We loved it so much, we spent most of our holiday there!
Columbia Beach Resort also sports a top-of-the-range health spa, where you can relax with a soothing massage, dip in a hot tub or have any number of pampering treatments. They have also just launched a new diving centre, to complement the windsurfing, Hobie Cat sailing and Sea Kayak packages already on offer. These are great if you want to explore the waters, which are home to sea-turtles and dazzling schools of multi-coloured fish.
Poolside rooms are available, as well as rooms in the mountainside, with a stunning view of the rising sun and the vast turquoise sea. With an extensive range of restaurants and bars located throughout the resort, there is little need to leave. But if you want to, the local shops and restaurants are close by.
Monarch offer competitively priced flights from Manchester, beginning at £59 each way. With their friendly onboard staff and tasty meals, they promise to make your flight an enjoyable one. The in-flight meals are well presented and the cabin crew are eager to meet your needs. Should you wish to forgo (or forget to order) an in-flight meal, there is also a tasty range of hot and cold snacks, such as sandwiches, at reasonable prices. One of the nicer touches is champagne available both in regular bottle sizes to share and a miniature bottle if you fancy an indulgent treat for one. The prices at around £25 for a regular bottle.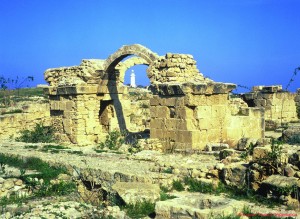 Sights and Activities

Visitcyprus.com offers details of a number of tours that can be taken of the island, including the Aphrodite Tour, a tour of the religious routes and a tour for wine-lovers. There are ten Byzantine churches included on UNESCO's World Heritage List, which pepper the Troodos mountaints with their wooden roofs, pious icons and ornate frescoes. For sporty types there are cycling routes as well.
Events this year include the FxPro Cyprus Rally, the Lemesos Wine Festal, and 'Kataklysmos' Flood Festivals in Larnaca and Ayia Napa.
Consider also visits to the Archbishop's Palace, the Maa Palaeokastro Settlement from the Late Bronze Age and the wonders of the Tombs of the Kings.
With thanks

This trip would not have been possible without the kind assistance of Anita Hamilton and her colleagues at Hamilton Consulting. Thank you also to the wonderful Columbia Beach Resort, who made our stay extra special and put in 500% in terms of service and the welcome they offered. Thank you also goes to Leah Rosewell and Rebecca Cornell at Monarch Airlines, and the kind cabin crew we flew with. Finally, a big thanks goes to Lillian Panayi and everyone at the Cyprus Tourism Organisation.
www.columbia-hotels.com and www.visitcyprus.com
---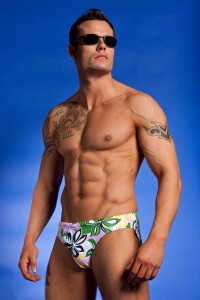 The Flower Wave Swim Mini by Bruno Banani
£34 www.deadgoodundies.com