white men dating black womenThe Tree Of Life
Out 7th July
The Cannes' Palme d'Or winner will not be everyone's cup of tea but nevertheless some will find The Tree Of Life truly stunning. From Terrence Malick, the acclaimed director of such classic films as Badlands, Days of Heaven and The Thin Red Line, The Tree of Life is the impressionistic story of a Midwestern family in the 1950's. The film follows the life journey of the eldest son, Jack, through the innocence of childhood to his disillusioned adult years as he tries to reconcile a complicated relationship with his father (Brad Pitt). Jack (played as an adult by Sean Penn) finds himself a lost soul in the modern world, seeking answers to the origins and meaning of life while questioning the existence of faith. Through Malick's signature imagery, we see how both brute nature and spiritual grace shape not only our lives as individuals and families, but all life.
---
hooking up a light switch Cell 211
Out 15th July
There is something very homosexual about prison movies that gets me excited. Although here there is no gay agenda, there are some hot guys who don't disappoint. Juan Oliver is knocked unconscious during the prison tour on the day before he begins his new job as prison officer. He is rushed to the empty cell 211 and left to come around. Meanwhile, inmates of the high security wing break free and riots break out. When he awakes he realises he's trapped and has to pretend to be a new prisoner in order to survive… Engaging and intense, Daniel Monzón's gripping prison drama Cell 211, swept the board at the Goya Awards 2010 (Spanish Oscars) with notable wins including Best Picture, Best Director, Best Actor and Best Supporting Actress. A must-see film.
---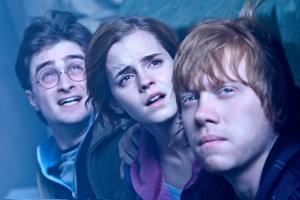 Harry Potter and the Deathly Hallows: Part 2
Out 15th July
The much-anticipated motion picture event is the second of two full-length parts. In the epic finale, the battle between the good and evil forces of the wizarding world escalates into an all-out war. The stakes have never been higher and no one is safe. But it is Harry Potter who may be called upon to make the ultimate sacrifice as he draws closer to the climactic showdown with Lord Voldemort. It all ends here. This is first Harry Pottter to be screened in 3D, expect this to be the biggest film of summer, if not 2011.
---
From writer/director Mike Mills comes a comedy/drama about how deeply funny and transformative life can be, even at its most serious moments. Beginners imaginatively explores the hilarity, confusion, and surprises of love through the evolving consciousness of Oliver (Ewan McGregor). Oliver meets the irreverent and unpredictable Anna only months after his father Hal has passed away. This new love floods Oliver with memories of his father who – following 44 years of marriage – came out of the closet at age 75 to live a full, energized, and wonderfully tumultuous gay life. The upheavals of Hal's new honesty, by turns funny and moving, brought father and son closer than they'd ever been able to be. Now Oliver endeavours to love Anna with all the bravery, humour, and hope that his father taught him.
---
Star racecar Lightning McQueen (voice of Owen Wilson) and the incomparable tow truck Mater (voice of Larry the Cable Guy) take their friendship to exciting new places in Cars 2 when they head overseas to compete in the first-ever World Grand Prix to determine the world's fastest car. But the road to the championship is filled with plenty of potholes, detours and hilarious surprises when Mater gets caught up in an intriguing adventure of his own: international espionage. Adding to the fast-paced fun is a colourful new all-car cast that includes secret agents, menacing villains and international racing competitors. Pixar never get it wrong and Cars 2 is yet another jewel in their Hollywood box-office crown.
---
Oscar winners Tom Hanks and Julia Roberts reunite for a dramatic comedy about how the hard knocks from today's recession inspire one everyday guy to undergo a personal reinvention: Larry Crowne. Until he was downsized, affable, amiable Larry Crowne (Hanks) was a superstar team leader at the big-box company where he's worked since his time in the Navy. Underwater on his mortgage and unclear on what to do with his suddenly free days, Larry heads to his local college to start over. In his public-speaking class, Larry develops an unexpected crush on his teacher Mercedes Tainot (Roberts), who has lost as much passion for teaching as she has for her husband. The simple guy who has every reason to think his life has stalled will come to learn an unexpected lesson: when you think everything worth having has passed you by, you just might discover your reason to live.
---
FILM BUZZ
Director Tim Burton has dropped out of Walt Disney Pictures' Maleficent. The film is essentially a Wicked-style reworking of Sleeping Beauty that tells the famous fairy tale from the perspective of its villainous sorceress. Angelina Jolie is still attached to star.
Darren Aronofsky's latest passion project, Noah – a retelling of the Noah's Ark story that the Black Swan filmmaker promises will be closer to the adult tone of the Biblical tale in its original form. Meanwhile, Christian Bale has been rumoured to take the lead role.
Tom Cruise is mulling an opportunity to get involved in a new action-driven literature-turned-film series that revolves around the exploits of a man with the initials J.R. – and no, the role in question would not be that of Jack Ryan (which he is also rumoured to be looking at). Rather, Cruise could play ex-army cop Jack Reacher in an adaptation of Lee Child's novel One Shot.
One of the coolest underground movies of the year, yet to come out in the UK, Troll Hunter
is to be given a Hollywood remake. Chris Colombus (director of the first two Home Alone and Harry Potter movies) has acquired remake rights, the film is a mockumentary about a group of students who discover trolls are real.
The Fighter was one of the best movies of 2010, and also one of most (pleasantly) surprising. Boxing fans know that Micky's rise to champion was only the beginning of his story – which is why Fighter star Mark Wahlberg has announced The Fighter 2 is in the works.