TEN THINGS YOU NEVER KNEW ABOUT RYAN REYNOLDS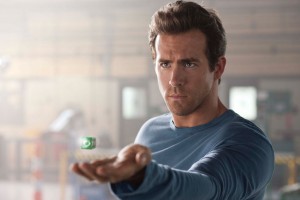 1. Failed his high school drama class.
2. Has a fear of flying since he once went skydiving and parachute failed to open at the first attempt.
3. In 2002, he badly injured his back jumping from a bridge in Zurich, Switzerland.
4. Was offered the role of Xander in Buffy the Vampire Slayer.
5. Loves riding motorcycles.
6. Is the youngest of four brothers. Two of his three elder brothers are policemen.
7. Was engaged to marry Canadian singer Alanis Morissette in 2004.
8. His favourite city is Amsterdam.
9. Was named the "Sexiest Man Alive" by People magazine in 2010.
10. Gained 25 pounds of muscle for his role as Hannibal King in Blade: Trinity.