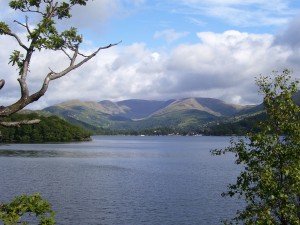 Adrian Gillan enjoys the extreme non-scene on and around England's largest natural lake, Windermere.
The Lake District's majestic fells, spectacular lakes and old-world villages make it a haven from the humdrum bustle of the outside world – an extreme non-scene. Whether seeking peace and tranquillity, a fun-filled family holiday, adrenalin-rush japes or local culture and heritage, the Lake District has it all.
Stay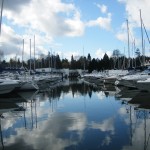 Windermere Marina Village (The Marina, Bowness-on-Windermere, Cumbria, LA23 3JQ; T: +44 (0) 15394 46551;) is a private marina with forty 4-star self-catering cottages and apartments set amidst bobbing yachts, well-nigh on the edge of Lake Windermere, in the heart of the Lake District – boasting complimentary use of a fab spa at the nearby Old England Hotel. It offers the perfect location for making local walks and for boating connections, and is close to the centre of the lake's key resort, Bowness-on-Windermere. An idyll!
History
10½ miles long, up to a mile wide and, in places, 220 feet deep: Lake Windermere is the largest natural lake in England – formed by two glaciers during the last major ice age, 13,000 years ago. In the county of Cumbria, entirely within the Lake District National Park, it contains 18 islands – by far the largest being the privately-owned 1km-long Belle Isle, right opposite Bowness-on-Windermere.
The Romans built their fort of Galava at Windermere's northern end, Waterhead, and the lake has always been an important waterway for the transport of materials. Moreover, ever since 1847 – when the Kendal & Windermere Railway branch-line opened up – it has been one of the country's most popular places for holidays and summer homes. In the late 19th Century, wealthy Lancashire businessmen built grand mansions overlooking the lake, many of which now flourish as hotels.
Arthur Ransome's children's book series Swallows and Amazons evokes inter-war life around a fictional lake – supposedly derived from a combination of Lake Windermere and neighbouring Coniston Water.
Sights
With its marina, promenade and attractions, Lakeland's main holiday resort, Bowness-on-Windermere, is an excellent centre for countless water- and land-based activities. The stories and characters of perhaps Lakeland's most famous author are brought to life at the highly interactive World of Beatrix Potter. Visit Potter's home at nearby Hill Top too.
Blackwell Arts & Crafts Museum (Blackwell, The Arts & Crafts House, Bowness-on-Windermere; T: 015394 46139;) is one of Britain's finest houses from the turn of the last century, retaining almost all of its original decorative features – complete with splendid gardens and a gallery space offering fascinating exhibitions. Both interior and exterior were inspired by the William Morris-led 'Arts & Crafts Movement', a reaction to the supposedly potentially soul-destroying industrial revolution. Fab tea rooms and craft shop too. Open Daily 10.30am – 5.00pm. Adults £7, Children £4, Family £18.
To venture more widely, afloat, regular and highly-punctual ferry services operated by Windermere Lake Cruises run from Bowness to Waterhead, near quaint Ambleside, in the north; and to Lakeside at the southern end – plus around the lake's islands. Tickets can be bought for individual routes or in combination with selected local attractions; or – for 24-hour flexibility and value – buy the superb 'Freedom of the Lake' ticket, available for individuals or families. Excellent staff – some of whom provide interesting and amusing commentary – plus an on-board shop, selling a wide range of refreshments, help make these cruises a thoroughly pleasurable experience.
Be sure to use your land legs too! For a perfect ½-day lakeside walk out of Bowness-on-Windermere, pop over the lake on the thrice-hourly car ferry from near the marina (just 50p each way for foot passengers); then stroll by the water's edge, through gorgeous forest and verdant pasture, to Castle Wray and back – for fab views of the surrounding lake and hills.
The fun Lakeside & Haverthwaite Railway also runs a regular, sadly all-too-short, steam service from Lakeside to nearby Haverthwaite.
Eat & Drink
Good local places to eat and drink in Bowness-on-Windermere include The Ship Inn, between marina and main promenade, offering stunning lake views; and modern, stylish Fat Olives, a short walk up the hill towards Windermere village – where you will also find The Lighthouse for a buzzing contemporary vibe.
Of course, while there is no overt gay scene in these parts to speak of – surely, for some, part of the attraction – you will be sure to find a warm same-sex welcome throughout. And, naturally, restless single fellows can invariably readily meet other like-minded locals online these days anyway!
Cumbria Tourism can be contacted on 015398 22222. Lake District accommodation booking line: 0845 450 1199
Oxenholme (and the Lake District) are a mere 2½ hours away direct from London Euston, and even closer from other major UK cities, by Virgin Trains.
Windermere is just 20 mins from Oxenholme by a roughly hourly local rail service. Once at Windermere, connect, via local buses, to Bowness-on-Windermere, a mile or so away.