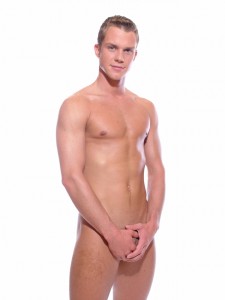 As you probably know we're regularly travelling around Europe – and sometimes even the US! – to conduct our very sexy and extremely horny STAXUS ON TOUR shows (www.StaxusOnTour.com).
We do (almost) everything that you see us do on our DVDS, from signing autographs to performing double-fisting. It always depends upon the tastes and requests of the club owner. Mind, it pretty much goes without saying that I leave things like fisting to our specialists like Mike Cage – but I'm very good at signing, not to mention other things!
As you can imagine, we have a lot of stories to tell – some funny, some scary, some horny and some (sadly) quite boring! However, in the process of travelling all those thousands of air miles every weekend I've made a lot of new friends with these shows.
The irritating thing is that in some countries the shows we do are not even legal, with the club owners needing the official approval of the city authorities. In Greece and Spain no-one's interested; whilst in France and Belgium it's the law that we always use a condom (which we do anyway because we only do safe-sex shows). In Switzerland they don't even have any regulations for this kind of entertainment; and in Germany it's illegal to fuck on the dance-floor of a gay club, either as a guest or an artist. Indeed, it's not even allowed for someone to strip naked!
Dependant on the city, the required certificates cost between €50 and €350 per night in Germany, so it's only understandable that some club owners don't bother with such technicalities and simply hope that no police or city officials turn up at their club during our shows. Nevertheless, you should never underestimate the authorities, who make it their business to read flyers and adverts that promote an occasion such as a "horny hardcore show by the STAXUS porn-stars"! As such, it's happened several times that a performance has ended not with a cum-shot, but with a police interrogation backstage. And believe me, not every police office is a cute, blond, muscular 25 year old guy who'll shag you in the stairwell after arresting you. No, that sort of thing only happens in STAXUS movies! The reality is that most of them are tired, bad-tempered forty-somethings without the slightest sense of humour!
Of course, it always helps that we're Czechs, who can immediately forget all our English language skills, so we're not the slightest bit of help with any investigation.
A funny thing happened in Munich, where we were having some kind of striptease and wanking show in one of our regular clubs. We'd had some problems with the city authorities before, and the club owner had made sure that he'd had permission for our shows. As such, we did our show – including a cum-shot on the bar – and were somewhat surprised afterwards when we found the proprietor in discussion with the police again. It turns out that he now had problems because we did our show ON the bar and there was a chance that our cum might have dropped on some of the bottles. In addition, we'd thrown our underwear onto the shelves where the glasses are stored. All acts that are against the German hygiene laws, and subject to a fine …
It's also interesting to see the different reactions of the audience. In Greece it's always quieter; in France they're always a bit shocked by the antics; and in the US they almost faint at the sight of a naked ass. The Germans, meantime, can be a little haughty; whilst in the UK … well, you guys always know best!
In Britain it also happens quite often that some of the club guests want to physically participate in our shows. They even jump up onto the stage, pull off their shirts and their shorts (sporting an already hard cock!) and want to start to join us. Of course, the management simply can't allow this – which is sometimes a bit of a shame because some of the guys are really quite cute and their cocks are unique. But what is it with these English lads? They're always really good fun, with the crowd going absolutely wild during the show; and there's no other country where people actually jump onto the stage and show their cocks. In addition, I see more hard cocks and fucking in the toilets in the UK than anywhere else in Europe. You British guys are a really horny, filthy bunch! But hey, I really like that!!
For booking enquiries of the STAXUS porn actors for clubs, shops and private events please contact via e-mail: carsten@staxus.com