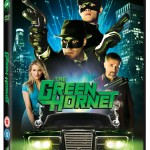 Green Hornet
Britt Reid is the son of LA's most prominent and respected media magnate and perfectly happy to maintain a directionless existence on the party scene – until his father mysteriously dies, leaving him his vast media empire. Striking an unlikely friendship with one of his father's more industrious and inventive employees, Kato (Chou), they see their chance to do something meaningful for the first time in their lives: fight crime. Using all his ingenuity and skill, Kato builds the ultimate in advanced retro weaponry, The Black Beauty, an indestructible car equal parts firepower and horsepower.
Out: 2nd may – DVD & Bluray – Sony Pictures Home Entertainment
To be in with a chance to win a copy of this fantastic DVD, just answer this simple question:
In painting what colours are mixed together to give green?
---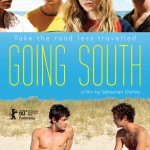 Going South
Prepare for a sun-drenched, sexually-charged road trip as the gorgeous and brooding Sam sets off on a revelatory journey in a bid to unravel his troubled past. Sam is soon joined by a pair of hitchhikers – sexually adventurous Lea and her hesitant younger brother Matthieu who both take an instant shine to the mysterious driver. Once Lea's advances are firmly rebuffed she picks up fellow hitchhiker Jeremie, which gives her sibling the perfect opportunity to make his burgeoning feelings clear for Sam. Inevitably Matthieu makes his move and this becomes the catalyst for the revelation of secrets and a tentative but explosive bond between the young travellers.
Out: 2nd May – £15.99 – tla releasing
To be in with a chance to win a copy of this fantastic DVD, just answer this simple question:
What is the direct opposite of the compass point North West?
---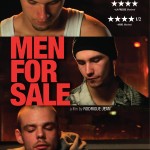 Men For Sale
Men For Sale provides a mesmerising look into the lives of 11 men – most in the early 20s – as they attempt to explain how they all arrived at the same profession. With a humanistic eye the film uncovers the vulnerabilities of its subjects as they struggle to affirm their masculinity and make sense of their conflicting sexual practices. French with English sub-titles.
Out: 23rd May – £15.32 – Bounty Films
To be in with a chance to win a copy of this fantastic DVD, just answer this simple question:
What is the capital of Canada?
---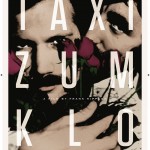 Taxi Zum Klo

In this revisit to an 80s German classic gay movie we meet Frank Ripploh, who is a bit of a rascal. He's a bearded and shaggy-haired teacher, and he's gay with a very active sex life and an interest in making films. He keeps his personal life and teaching separate, but he sometimes corrects student papers in public toilets as he waits to score. He cruises constantly, and one evening, he meets Bernd. They become lovers. While Bernd is attentive and caring, Frank gets bored and continues his polymorphously perverse ways. For how long will Bernd and Frank tolerate each other's habits, and for how long can Frank keep his sexual orientation out of the classroom?
Out: 23 May – £14.99 – Peccadillo Pictures
To be in with a chance to win a copy of this fantastic DVD, just answer this simple question:
What is the capital of Germany?
---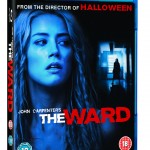 The Ward
Welcome to North Bend Psychiatric Hospital in 1966, an isolation ward for female offenders with a deadly secret guaranteed to terrify beyond words. Kristen finds herself committed to The Ward after setting fire to an abandoned farmhouse. Imprisoned in this terrifying asylum alongside a group of erratically behaved young women, Kristen not only faces overbearing wardens during the day but by night a savage ghostly figure stalks the ward hallway for her next victim to swallow into the darkness.
Out: 16th May – DVD and Blu-ray – Warner Home Video
To be in with a chance to win a copy of this fantastic DVD, just answer this simple question:
'Bedlam' was a famous mental hospital in which country: A, England. B, France. C, Germany.
---
Bent Magazine Prize Draw Terms & Conditions
1. The prize draws are open to UK residents aged 18 and over. 2. No purchase is necessary. 3. Only one entry per person is allowed and multiple entries will result in an entrant being disqualified. 4. The deadline for receiving entries for the competition is the last working day of the magazine's month. 5. Winners will be notified within 28 days after the competition closes. 6. Proof of delivery or email will not constitute proof of entering the prize draws and no responsibility will be accepted for lost, corrupted, delayed or mislaid entries. 7. The winner(s) will be the first valid entry drawn at random. 8. Bent reserves the right to substitute the prize for another prize of equal value. 9. There are no alternative cash prizes. 10. Bent Magazine's decision is final and no correspondence will be entered into. 11. When you enter a prize draw, your details will be used to provide you with updates, information and promotions from Bent and other members of APN Ltd. You can opt out at any time by following the Unsubscribe link on the bottom of every email or by sending an email to unsubscribe@bent.com asking to be removed from our mailing list. 12. By submitting an entry, all entrants acknowledge and accept these terms and conditions. By taking part in any prize draws or competitions, you agree to be bound by these rules and the decisions of Bent Magazine which are final. 13. Bent Magazine reserves the right to disqualify any entrant and/or winner in its absolute discretion for any reason and without notice.