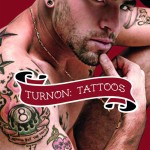 TURNON: TATTOOS
Without a doubt tattoos are the major trend of the last decade. In former times a frowned upon disfigurement on the bodies of dubious persons, it is today widely considered a hip body art and an expression of lifestyle. Even more important: Tattoos can be incredibly masculine—no wonder so many gay men love it! Here are 260 pages with pictures of sexy men who turned their bodies into pieces of art, photographed by some of the best artists worldwide. The models have us spellbound with their keen and sexy charisma; passionately they have been working on their bodies for years, they made different shades of their personality visible in form of tattoos that will stick with them forever.
£24.99 – hookup raleigh
---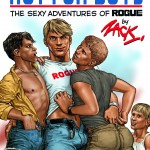 HOT FOR BOYS – THE SEXY ADVENTURES OF ROGUE
By Zack
ROGUE is a comic hero who fulfils gay men's fantasies: A hunky, young bloke who doesn't waste his time flying from one crime scene to another to save the world, but rather cares about the real stuff. Equipped with a huge tool, an athletic body and an insatiable greed for sexy butts, ROGUE goes for any alluring whippersnapper he can get his hands on. He knows what he wants—and he simply takes it. His victims are happy to be his willing prey.
£17.99 – hookup raleigh
---
new dating sites for freePORN – From Andy Warhol to X-Tube
By Kevin Clarke
When it comes to the self‐concept of gay men— pornography plays a very important part. From the discrete beginnings in the end of the 60s, when adult entertainment material was still forbidden, to the big studios like Falcon and Bel Ami, who created their own significant brand; from Andy Warhol's revolutionary erotic underground movies to popular websites like x‐tube, where everyone can have his 15 minutes of fame as a porn star: The whole world is PORN. With comprehensive texts, interviews with directors such as icon Chi Chi LaRue and of course with a whole lot of pictures, PORN lights up a genre which isn't considered dirty anymore but has become a glamorous part of our society.
£39.99 – hookup raleigh
---
gay singles chicagoStreetlife
By Leif Jerram
Coming out of the historical closet – thousands of people were imprisoned and persecuted in a 'reign of homophobic terror' during the 1950s and 60s. This is a completely new look at the history of Europe over the last 100 years, showing how the upheavals in the fabric of everyday life and major politics were shaped by the culture and environment of the city. It encompasses the persecution in the 50s of gay men and explodes the myths of sexual freedom in the 60s.
£18.99 – Oxford University press
---
who is jennifer anniston datingTHE SALVATION
By Chris Parker
"The Salvation" is the moving story of Jeremiah, a gay teenager who wants nothing more than to be respected and appreciated. A summer camp run by evangelic extremists offers him a transformation from homo- to heterosexual. But then he falls in love with another man—maybe this could be the way to his salvation?
£ 9.99 – hookup raleigh
---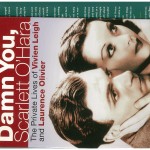 Damn You, Scarlett O'Hara
By Darwin Porter and Roy Moseley
Two of the Silver Screen's biggest stars and happily married couple, Vivien Leigh and Laurence Olivier, were the public's idea of the perfect couple. However, their private life; the lovers, the scandals and the intrigue would have made that same fawning public horrified by the sexual excess. Olivier shagged everything; man or woman and had a string of male star totty hanging on his dick. While she took lovers and occasionally shared her bed with them and her loving husband she also had her own coterie of admirers from A-list heart-throbs to men off the street.
£19.99 – Blood Moon Productions