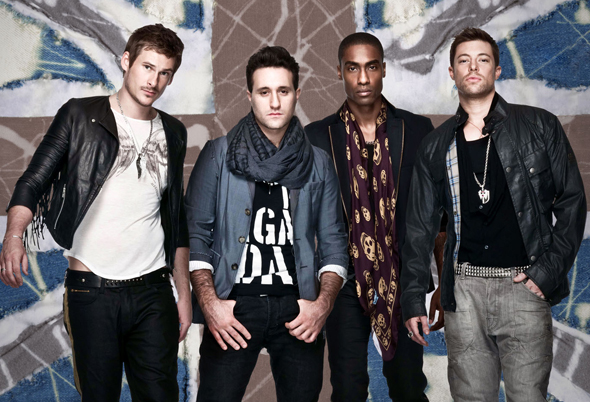 By Lee Hudson
It seems to me that people either love Eurovision (for one reason or another) or absolutely hate it. It's a show that brings out bile and fun in equal measure. Being described as '…a waste of licence fee payer's money', while still attracting an audience of millions. Indeed, the type of viewing figures that most other shows would kill their granny to achieve.
Gay boys love this annual event for his campness, outrageousness as well as loving the spectacular glitter-fest that signifies the staging of the final. Over past years the UK entry has not done very well, to put it mildly, producing a stream of forgettable songs and an equally forgettable army of performers. Actually, that's not true. The public may have forgotten them but the one thing that they can rely on, in their otherwise obscure career, is a pay-packet from the punters at just about any gay club… we love a bit of Euro nostalgia.
After the BBC's disastrous show to find our Euro entry last year, when Pete Waterman appeared to dust down something that had fallen behind his mixing desk back in the 1980s, the broadcaster has come up with a new way of choosing the song. The BBC have realised that the public just simply cannot be trusted, but neither can they, as they seem incapable of producing a worthwhile 'Song for Europe' show (why they never asked the Eurovision Fan Club to come up with a format is beyond me) so this time they have dumped any notion of looking for a song and performer with the viewers help… and settled for Blue.
Yes, the boyband who disbanded several years ago and who between them in recent years haven't troubled the charts that much as individual acts. However, despite the band's former manager claiming it was 'reckless insanity' Blue have insisted that they do not view competing in the Eurovision Song Contest as "career suicide".
The good news is, having heard just about all the other songs by the rest of the competing countries, the Blue song "I Can" isn't half bad and is head and shoulders above just about all other contenders. However, it isn't just Blue making a come back – Israel have decided to send their secret weapon, and world famous Diva, Dana International to represent that country. Other entries include last year's winner Lena for Germany, and, god forbid, Jedward for Ireland.
Since Terry Wogan left the mic. people thought that the competition would lose many of its fans who just loved the often cripplingly funny comments the jovial Irishman imparted to some lacklustre competitor. Thankfully he left the job in the more than capable hands of funnyman Graham Norton to provide the wit and to put a perspective on the proceedings. I remember, a few years ago when Graham, not as well known as he is now, was a presenter on the final of the televised Mr Gay UK competition saying to me just how surprised he was that the lads took it all so seriously. He was of the opinion that this type of thing should be fun for everyone… viewers and contestants alike… and the same could be said for the Eurovision Song Contest.
Just chill and enjoy the show.
Eurovision Song Contest – Düsseldorf
Semi-Finals: 10th and 12th May (BBC Three)
Final: Sat 14th May (BBC One/BBC One HD)
Photos: BBC/JOHN WRIGHT