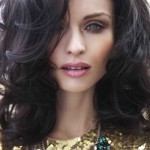 SOPHIE ELLIS-BEXTOR
Make A Scene
6th June
Sophie Ellis-Bextor's latest album cements her status as the British queen of dance-pop. A strong opening sets the tone: somewhat edgier, but with a firm eye on the dancefloor. It's clear that Sophie knows the game, and on this album she has a stellar list of collaborators that reads like a dance who's who. Highlights include the Greg Kurstin (Ke$ha, Kylie, Lily Allen) collaboration 'Revolution', Calvin Harris-helmed 'Off & On' and her Freemasons hit 'Heartbreak (Make Me a Dancer)'. In Make a Scene Sophie displays a versatility that is both welcome and refreshing.
---
Turkish electro-pop genius Beduk is a one-man production monster: writing the tracks, recording and mixing them, performing lead vocals and backing vocals, playing all the instruments and even designing his own album sleeves. If you put Calvin Harris, George Michael, the Bee Gees and Robbie Williams in a blender, this is the album you'd get. It's hectic and sprawling in reach, yet neat and finely produced. This is a dance album for the cutting edge connoisseurs.
---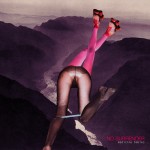 NO SURRENDER
Medicine Babies
20th June
Underground NYC club masters No Surrender release their second album: a torrent of hip-hop, synth-pop, soul and indie-rock. This genre-ending sound is produced by former Tricky muse, Constanza Francavilla, and Euro team Radioclit, responsible for MIA and Santigold. Frazzled with feedback, blurring with synths and greasy, grimy slick to boot, this is a beefy electro album with clipped beats and more panting than a Eurocreme porn shoot.
---
cheap date nightsTHE SOUNDS
Something To Die For
6th June
From the opening track 'It's So Easy' this power quintet from Sweden offer a heavy progressive electro-rockbeat that grabs the attention. I would suspect that if this manages to get the airplay here in the UK the album will prove itself and get the band the recognition they deserve. Keep an eye out for the name The Sounds, as they are the sounds of the future. Tight, melodic and catchy with more than a hint of head banging rock… and not before time.
---
gay dating sites for seniorsADVENTURES IN DUBSTEP & BEYOND, VOL 2
Joe Muggs
6th June
Ministry of Sounds presents the second instalment in the floor-shuddering, body-juddering Adventures in Dubstep & Beyond series. But Joe Muggs delves beneath the wobbling bass synonymous with the genre and proves that dubstep has its connoisseurs and artists as well as any other type of music. Filthy beats quiver through the assortment of tracks, with stalwarts like Zed Bias, Hatcha, Terror Danjah and El-B, bringing together the latest and greatest dubstep in one place. Whether you're new to the big fat dirty monster that is dubstep, or you're a fan eager to sink your teeth into a primer of who's who on the scene, this is the album for you.