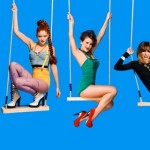 THE ULTRA GIRLS
Girls Will Be Girls
18th April
'Girls Will Be Girls' are the former Leeds Rhinos cheerleaders-cum-girlband. They reached the X Factor bootcamp in 2009 and are touring with Kylie this spring. During the last two years they've been working hard and return now with this infectious pop song in shades of cheerful pink.
---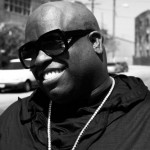 CEE LO GREEN
Bright Lights Bigger City
10th April
Cee Lo's latest single sees his futuristic soul stylings soar over a cinematic backdrop of synths and strings. This third single is the latest to be released from his genre-defining album The Lady Killer. If you liked his work as part of Gnarls Barkley, you'll love this.
---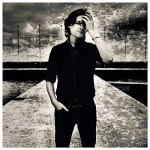 COLIN DEVLIN
The Heart Won't Be Denied
18th April
If you've heard this one before, it's because it features on the latest series of One Tree Hill, which was shown last year on E4. Along with his brother, The Devlins scored half the film and television output of the 1990s, with a steady procession of cinematic rock hits with atmospheric grooves and regular praise from the likes of Rolling Stone. Now Colin, going it alone, strips back the layers and opts for intimate simplicity in 'The Heart Won't Be Denied'. Lush acoustics and nuanced vocals make this the soundtrack to youthful heartache.
---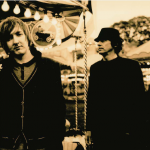 TOY HORSES
And it Was You
4th April
Hotly tipped by critics to break into the mainstream with their inventive, instant indie gems, the musical whirlwind Toy Horses are ones to watch for 2011. They have an affinity for 60s sounds with playful melodies and tragic, poetic lyrics, yet with a decidedly modern slant. This is an accessible, thoroughly British track, relevant to today's audiences.
---
A hunk of 'ye olde hiNRG' from Poland's latest export. She seems to be cropping up everywhere at the moment, so expect her doing a PA at a club near you. And why not? It's catchy, bouncy and with a refrain that is meant for joining in… this should have the POPTASTIC crowd gyrating their little arse's off.