This Roman epic adventure stars hotties Channing Tatum and Jamie Bell (Billy Elliot is looking sexy). Rome's 5,000-strong Ninth Legion, under the command of Flavius Aquila, marched north carrying their treasured golden Eagle emblem. They never returned; Legion and Eagle simply vanished into the mists. Hearing a rumour that the Eagle has been seen in a tribal temple in the far north, Flavius' son Marcus (Tatum), determined to restore the tarnished reputation of his father, is galvanized into action. Accompanied only by his slave Esca (Bell), Marcus sets out into the vast and dangerous highlands of Scotland – to confront its savage tribes, make peace with his father's memory, and retrieve the hallowed Eagle.
---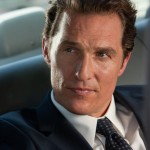 The Lincoln Lawyer
Out 18th March
Mickey Haller (Matthew McConaughey) is a Los Angeles criminal defence attorney who operates out of the back of his Lincoln Continental sedan. Haller has spent most of his career defending garden-variety criminals, until he lands the case of a lifetime: defending a Beverly Hills playboy (Ryan Phillippe) accused of murder. But the seemingly straightforward case suddenly develops into a deadly game of survival for Haller. The Lincoln Lawyer is based on the best-selling Michael Connelly novel of the same name. This is the type of role we like to see McConaughey and with Phillippe thrown into the mix too, makes this worth the price of a movie ticket and popcorn.
---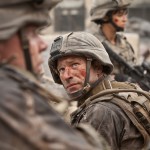 Battle: Los Angeles
Out 11th March
With the summer blockbuster season still a few months away, we have this massive special effects driven flick to enjoy. For years, there have been documented cases of UFO sightings around the world – Buenos Aires, Seoul, France, Germany, China. But in 2011, what were once just sightings will become a terrifying reality when Earth is attacked by unknown forces. As people everywhere watch the world's great cities fall, Los Angeles becomes the last stand for mankind in a battle no one expected. It's up to a Marine staff sergeant (Aaron Eckhart) and his new platoon to draw a line in the sand as they take on an enemy unlike any they've ever encountered before.
---
A suspense-filled glimpse into the dark corridors of political power, Fair Game is a riveting action-thriller based on the autobiography of real-life undercover CIA operative Valerie Plame (Naomi Watts), whose career was destroyed and marriage strained to its limits when her covert identity was exposed by a politically motivated press leak. Valerie leads an investigation into the existence of weapons of mass destruction in Iraq. Valerie's husband, diplomat Joe Wilson (Sean Penn), is drawn into the investigation to substantiate an alleged sale of enriched uranium from Niger. But when the administration ignores his findings and uses the issue to support the call to war, Joe writes a New York Times editorial outlining his conclusions and ignites a firestorm of controversy. A thinking man film, very engaging and thought provoking.
---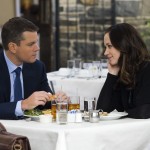 The Adjustment Bureau
Out 4th March
Matt Damon stars in the thriller The Adjustment Bureau as a man who glimpses the future Fate has planned for him and realizes he wants something else. To get it, he must pursue the only woman he's ever loved across, under and through the streets of modern-day New York. On the brink of winning a seat in the U.S. Senate, ambitious politician David Norris (Damon) meets beautiful contemporary ballet dancer Elise Sellas (Emily Blunt) – a woman like none he's ever known. But just as he realizes he's falling for her, mysterious men conspire to keep the two apart. David learns he is up against the agents of Fate itself – the men of The Adjustment Bureau – who will do everything in their considerable power to prevent David and Elise from being together.
---
Unknown stars Liam Neeson as Dr. Martin Harris, who awakens after a car accident in Berlin to discover that his wife (January Jones) suddenly doesn't recognize him and another man (Aidan Quinn) has assumed his identity. Ignored by disbelieving authorities and hunted by mysterious assassins, he finds himself alone, tired, and on the run. Aided by an unlikely ally (Diane Kruger), Martin plunges headlong into a deadly mystery that will force him to question his sanity, his identity, and just how far he's willing to go to uncover the truth. If you like last year's Neeson hit Taken you will enjoy this too!
---
MOVIE BUZZ
Guy Ritchie is rumoured to be stepping in for Zack Snyder to direct Xerxes, the planned sequel to Snyder's 2007 breakout hit 300. The film is based on a forthcoming Frank Miller graphic novel, assumed to be picking up where Miller's original novel left off.
Daniel Radcliffe is attached to star in The Amateur Photographer, an indie comedy for writer/director Christopher Monger based on his novel of the same name. The story is set in 1970 and follows a young man who discovers his artistic calling after being drafted by the denizens of a sleepy little New England mill town to serve as photographer of their most intimate moments.
Ray Liotta has joined the cast of Andrew Dominik's Cogan's Trade, the first film for Dominik since directing The Assassination of Jesse James by the Coward Robert Ford. He joins a cast already made up of Brad Pitt, James Gandolfini, Javier Bardem, Sam Rockwell, Casey Affleck and Mark Ruffalo. The story centers on Jackie Cogan (Pitt), a professional enforcer who investigates a heist that takes place during a high stakes poker game.
Die Hard 5 is in the works starring Bruce Willis (of course). It may be called Die Hard 24/7 and may feature another sibling of Hans Gruber, the franchise's original villain played by Alan Rickman. You'll also remember Jeremy Irons played Hans's brother Simon in Die Hard With A Vengeance.
Julia Roberts has closed a deal to star as the Evil Queen in The Brothers Grimm: Snow White. There is another Snow White flick in the works too, Snow White and the Huntsman, which has lined up Kristen Stewart and Viggo Mortensen in the title roles and Charlize Theron as the Evil Queen.
Meanwhile another fairy tale is in the works, Famke Janssen (X-Men, GoldenEye) has been added to the cast of Hansel & Gretel: Witch Hunters alongside Jeremy Renner and Gemma Arterton in the roles of the titular siblings.