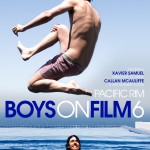 BOYS ON FILM 6: PACIFIC RIM
Celebrated gay short film label 'Boys On Film' goes down under to bring a fresh batch of funny and touching tales courtesy of our Aussie and Kiwi cousins, while from Hawaii to Korea via Singapore several more stories of men falling in love round out the collection. Rising stars Xavier Samuel and Callan McAuliffe put their own twist on traditional 'coming out' fables in Craig Boreham's second contribution to the Boys On Film library, Drowning and the Berlin Film Festival Crystal Bear winner, Franswa Sharl.
Out: 28th March – £15.99 – Peccadillo Pictures
To be in with a chance to win a copy of this DVD, just answer this simple question:
Which 80's group had a hit with the song "Girl's On Film"?
---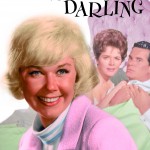 Move Over Darling
This wonderful romantic comedy is a delightful fast-paced comedy romp starring one of the most popular and successful American superstars of the post-war Doris Day. Although hugely requested it has never been available on DVD until now.
Five years after his wife Ellen (Doris Day) disappears in a plane crash, lawyer Nick Arden (James Garner) declares her legally dead. He embarks on a new life by marrying wife number two Bianca and the newlyweds set off on honeymoon. On the same day Ellen, having been rescued from a desert island by the Navy, arrives back home to be told the news. She immediately heads for the happy couple's resort where things are about to get complicated.
Out: 21st March – £15.99 – Second Sight Films
To be in with a chance to win a copy of this DVD, just answer this simple question:
Complete the title of this Doris Day hit song: "Que sera ______"
---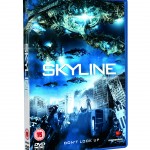 SKYLINE
A group of friends are awakened in the dead of the night by a strange, eerie light beaming through their apartment window. Like moths to a flame, a disturbing blue light is throwing the people of Los Angeles into a trance, drawing them outside before a terrifying extra-terrestrial force swallows them off the face of the earth. With the military struggling to keep the aliens at bay, now it will take every survival instinct they have to elude capture from the thousands of monstrous creatures that are sweeping the city and searching for all humans in their path. From tankers to drones and hydra-like extra-terrestrials, the aliens are inescapable and seemingly indestructible.
Out: 21st March – Blu Ray & DVD – Momentum Pictures
To be in with a chance to win a copy of this DVD, just answer this simple question:
What do the letters UFO stand for?
---
Bent Magazine Prize Draw Terms & Conditions
1. The prize draws are open to UK residents aged 18 and over. 2. No purchase is necessary. 3. Only one entry per person is allowed and multiple entries will result in an entrant being disqualified. 4. The deadline for receiving entries for the competition is the last working day of the magazine's month. 5. Winners will be notified within 28 days after the competition closes. 6. Proof of delivery or email will not constitute proof of entering the prize draws and no responsibility will be accepted for lost, corrupted, delayed or mislaid entries. 7. The winner(s) will be the first valid entry drawn at random. 8. Bent reserves the right to substitute the prize for another prize of equal value. 9. There are no alternative cash prizes. 10. Bent Magazine's decision is final and no correspondence will be entered into. 11. When you enter a prize draw, your details will be used to provide you with updates, information and promotions from Bent and other members of APN Ltd. You can opt out at any time by following the Unsubscribe link on the bottom of every email or by sending an email to unsubscribe@bent.com asking to be removed from our mailing list. 12. By submitting an entry, all entrants acknowledge and accept these terms and conditions. By taking part in any prize draws or competitions, you agree to be bound by these rules and the decisions of Bent Magazine which are final. 13. Bent Magazine reserves the right to disqualify any entrant and/or winner in its absolute discretion for any reason and without notice.