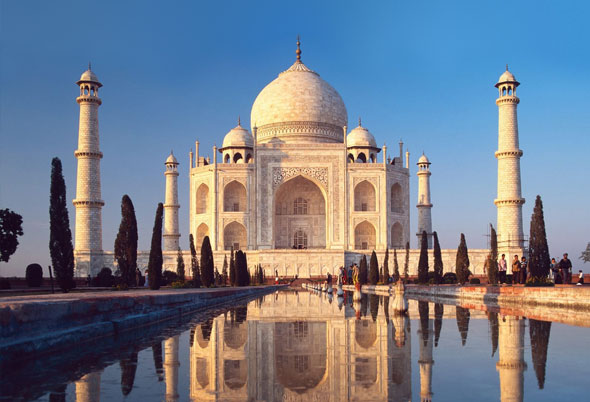 India's gay ban has just been lifted! Adrian Gillan flew direct to buzzing capital, Delhi.
First populated hundreds of years BC, in the misty eons of the times of the proto-Hindu Mahabharata tales, one of the first major external civilisations to leave substantial physical traces on the city and region of Delhi in North West India were the Muslim Sultanates, from the west, which ruled 12th – 16th Centuries AD; to be superseded by the likewise-Muslim Mughals, who left major traces such as Delhi's Red Fort and Agra's Taj Mahal; then they, in turn, by the British Empire, which survived the so-called 1857 'Indian Uprising' to build eventual colonial capital New Delhi (previous capital, Calcutta) under architect Lutyens in the early 20th Century – only to concede India its independence in 1947.
Despite subsequent partition and war with Pakistan, three Ghandi assassinations (Mahatma in 1948 by Hindus; Indira in 1984 by Sikhs; Rajiv in 1991 by Tamils) and a 'Westernised' middleclass growing amidst still-endemic poverty and pollution, India continues to emerge as a – perhaps the – military and economic powerhouse of the 21st Century.
Mercifully the planet's second most populous nation is also the world's biggest democracy and its governments operate under the rule of law, allowing a free press. Home to a sixth of Earth's people –presumably a sixth of its gay people – India thankfully decriminalised homosexuality in 2009, overturning an old British colonial law, and, whilst still socially frowned upon, a small, still-fragmented and largely affluent gay community is emerging, not least in cosmopolitan hubs like Mumbai – and Delhi.
India's population: 1 billion. Greater Delhi population: over 14 million. Visa needed for British visitors. No special jabs. £1 = 70 rupees approx. Time difference: GMT +5½ hrs. Most pleasant weather, Oct-Mar, when not too hot or wet. Delhi's metro is state-of-the-art and, to us, jaw-droppingly cheap. That said, rickshaws – both auto and cycle – are far more fun. Petty crime is no more prevalent than in any other big Asian city – so just keep your wits, and valuables, about you. Brace yourself for wild animals roaming the streets – from cows and donkeys to dogs and monkeys – and for a high visual dose of omnipresent poverty.
Note: To minimise the risk of 'Delhi Belly', always drink bottled water; avoid ice creams, salads, peeled-fruit, buffets, street stalls and quiet restaurants; and try to eat food you can see being freshly cooked.
TO STAY
Hotel Ginger Delhi, Rail Yatri Niwas (Bhav Bhutti Marg, New Delhi; T: +91 11 6663 3333;) is a clean, secure, award-winning, great-value hotel with fab restaurant, a mere stone's throw from New Delhi Railway Station and metro, smack bang between Old and New Delhi.
TO DO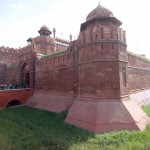 In Old Delhi, visit 17th Century Mughal residence and one-time British garrison, the Red Fort; the 17th Century Jama Masjid, India's biggest mosque; thronging Chandni Chowk thoroughfare and various surrounding specialist bazaars. Check out various Ghandis' riverbank cremation spots, at the Raj Ghat.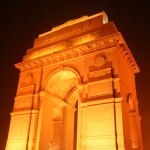 Just south, in New Delhi, gawp at the former Lutyens-designed British Imperial Rajpath – from imposing India Gate, via Secretariat Buildings and circular Parliament, to presidential palace, the Rashtrapati Bhavan. Take in the nearby National Museum; the Crafts Museum; early 18th Century observatory, the Jantar Mantar; and Gandhi Smitri, the Mahatma's touching assassination spot.
Between Old and New Delhi, visit ex-colonial Connaught Place, whose 360-degree crescents brim with big-name brand boutiques, and eateries – plus busy underground market.
A little south of centre, take in 16th Century Mughal treasure, Humayun's Tomb, precursor of the Taj Mahal; India's oldest mosque, the Qutb Minar, featuring a super-tall Sultanate structure; the lovely Lodi Gardens, packed with atmospheric Sultanate tombs; the high-walled Purana Qila park, supposed site of the legendary setting of the Mahabharata; plus eye-catching Baha'i 'Lotus' Temple!
Scattered around the city, mainly just north-of-centre, are a further smattering of former British colonial remnants, many associated with the 'Uprising' – notably Nicholson's Cemetery, St. James' church, infamous Lal Darwaza gateway, the ammunition magazine and Kashmiri Gate, plus, along the lofty, leafy Northern Ridge, the Uprising Monument itself and Flagstaff Tower. Yet further north, check-out ghostly, unkempt Coronation Park, site of former Durbars, and surreal post-independence dumping ground of one-time British imperial statues – a fitting metaphor for colonialism if ever there was one!
2-3 hours by train (an eye-opening experience in itself, not least in 3rd Class) from Delhi, Agra awaits, with its massive Fort, and – of course – the breathtakingly beautiful Taj Mahal.
TO BOOZE 'N BOP
Only recently decriminalised, Delhi's scene is spread-out and still emerging: mainly venues offering weekly nights, the most established of which is at Pegs N Pints (Chanakya Lane, Chanakyapuri, next to the Chanakya Cinema) every Tuesday evening, with a particularly colourful and diverse crowd – the best place to get the latest news on an ever-changing scene. Current weekly Saturday night parties include Amigo (3 Local Shopping Complex, Masjid Moth, Greater Kailash Part 2) and Orange Hara (3-4 Ground Floor, Southern Park Mall, District Centre, Saket), both south of centre.
USEFUL WEBSITES
GETTING THERE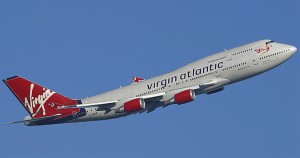 Virgin Atlantic (08705 747 747;) flies between London Heathrow and Delhi daily, with Economy fares from as low as around £420 return, including taxes, offering the best in-flight entertainment and service in the business. Or why not pay that bit extra to stretch your legs in award-winning Premium Economy? Or really splash out to upgrade yourself to their legendary Upper Class? Heathrow's massive multi-million pound flagship Virgin Clubhouse lounge, with its wide range of ambiences in different seated areas, provides the ultimate pre-flight experience for passengers, with an array of exciting and unique features – from neck and face massages and hair styling, to pool tables and a fun children's play area, to keenly attentive roving waiters, serving a freshly-mixed selection of trend-setting cocktails direct to wherever you happen to park your own little roving seat. Try a fruity 'Virgin Redhead' pre-boarding!