Easter Sunday can't come quick enough as the North's finest gay house night moves to it's new home of Sankeys – the world's Number 1 club. Catch me playing from 1-3 in the main room. Find out more at www.clubfederation.com. As usual, you can download my monthly podcast – simply search for 'Jason Guy' in iTunes or download directly from www.jasonguy.podomatic.com. If you'd like to see your track, club, or event featured here, contact me at jason@bent.com.
---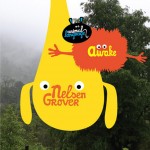 Track of the month
Nelson Grover – Awake (Animal Language)

The first artist to sign to Dutch producers' Mason's Animal Language label, and what a way to launch! Awake is a bouncy and chunky slab of house with one of the mothers of all piano breaks that teases like a go-go boy on heat, before smacking you in the mouth with its huge uplifting hook. If ever there was a tune made for peak, then this is it! Plenty of remix options to choose from, but the label owner's is far and away the standout choice!
---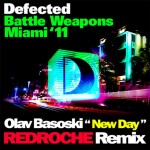 Olav Basoski – New Day (Defected)
Taken from Defected's Miami Battle Weapons 2011 collection of upfront and unreleased remixes that stole the show at this year's Winter Music Conference. Last seen flying the flag for Defected over 10 years ago, Olav is well and truly back in the form that made him one of the most celebrated house producers of recent times. Described by the man himself as "half house, half disco", this will be played everywhere all summer! Catchy vocals, funky breakdown and a driving baseline. What's not to like!
---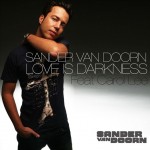 Sander van Doorn Featuring Carol Lee – Love Is Darkness (Spinnin' Records)
Already receiving support from some of the big guns including Judge Jules & Armin Van Buuren, the first ever track from Van Doorn that includes vocals in set to be huge! It's the words that make this track, written by vocalist Carol Lee about the pain and fragility that occurs during a fractured relationship. Not exactly the happiest of tracks, but head straight for the Manual De La Mare remix and try not dancing around to it! As the promo wording goes… "if you were expecting a love song, then move along!" A big room anthem if ever there was one.
---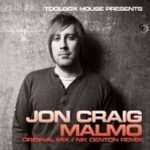 Jon Craig – Malmo (Toolbox House)
Toolbox House starts its 2011 account with Manchester based producer Jon Craig's huge progressive floor filler 'Malmo'. Fresh from 2 huge releases on the almighty Axis & Pornstar labels Jon has certainly kicked the door down to 2011 with a massive and impressive thud, ultimately clearing the way for what looks set to be a promising year. Label owner Nik Denton gets in on the action for the one and only remix on this release, beefing up the bass line, forging some extra riffs and offering up a tougher progressive version for the DJs and floors that like to take it harder. Exactly the kind of production Nik is loved for!