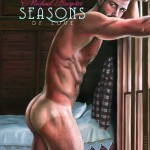 SEASONS OF LOVE
By Michael Breyette
Looking at these images makes clear that Breyette is a heedful observer of gay lifestyle. With his crayons he captures desire, his paintings make the heart beat a little faster … and luckily he is not afraid to sweeten it all up with a little kitsch. These elaborately coloured drawings show us an ideal of the American man—muscular, sensual and drop‐dead gorgeous—without overdoing it. Breyette charmingly masters the balance act between comic and art, for which he doesn't need any words. He rather lets the magic of the moment speak.
£18.99 – www.brunogmuender.com
---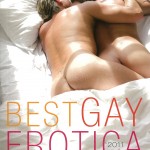 Best Gay Erotica 2011
Edited by Richard Labonte
The latest and boldest edition of the bestselling gay erotica series features 20 of the hottest and most well-written man-on-man sex stories to appear in print this year. From first experiences to one-night stands and sex between long-time lovers to explosive group sex – this collection features men who let their passion and lust loose for all to read and enjoy

£11.99 – Cleis Press
---
Macho blokes for those, who them big, beefy and full of testosterone: Spanish photographer Guillem Medina offers us a delicious mix—his men are hunky and muscular, the photos were extensively photoshopped. That's how he creates a picture world that's damn sexy, but often also appears dark and even a little threatening. He takes us on a journey back in time, ships us into the seas of rough sailor romance and presents us with men who are butch and tattooed, irresistible and fascinating.
£34.99 – www.brunogmuender.com
---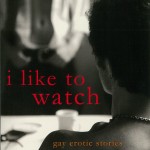 I like to watch
Edited by Christopher Pierce
The dance between the viewer and the viewed fuels the stories in this erotic opus as the fantasies of watching and being watched are vigorously explored. Voyeurism and exhibitionism, innocence and the depraved, sinful and sexual… we can all guiltily admit to a lustful look at catching another guy 'at it'… it makes a pleasant day better and a boring day… oh so horny.
£10.99 – Cleis Press
---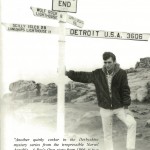 Secret Summer
By Narvel Annable
Set in the 1960s Simeon Hogg is a young, British gay guy living in Detroit but pining for the open spaces of his home town back in Derbyshire. The problem is he is shacked up with a homo mafia hunk who just doesn't like to lose his possessions. Eventually, the hoodlum lifestyle gets too much for this delicate English pansy and, with the help of a friend, goes on the run and escapes back home… hotly pursued by the American pink mafia. This tale of love, friendship, pain and passion that spans the Atlantic takes on a cracking pace when friends go missing and our hero needs to keep his wits about him as he tries to thwart the chasing pack.
£11.99 – Nazca Plains