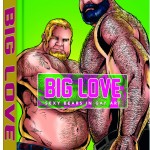 BIG LOVE – SEXY BEARS IN GAY ART
Huge, hairy hunks, strong and a little snugly, tender when it comes to cuddling, passionate when it comes to sex: gay bears are the embodiment of masculinity. This comic and art anthology is dedicated to those who have the hots for men who let it grow, who don't have to prove anything with a gym shaped body. Come and find out yourself, there's a lot to discover in the bear world. Artists from all parts of the world contributed their unique skills for this book—and none of them make a secret of their fetish for big men full of virility and self‐confidence. From cartoons to photo realistic works, from digital art to crayons and watercolor: BIG LOVE is about all the facets of love between king‐size men.
£24.99 – www.brunogmuender.com
---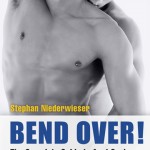 BEND OVER!
by Stephan Niederwieser
"Bend over!"—two words that can provoke a lot of anxieties. Will it hurt? Will I be able to relax? Will I enjoy it? Bend Over: The Complete Guide to Anal Sex for Men tackles these and other questions head on. Geared toward both the beginner as well as the seasoned practitioner, Bend Over is a comprehensive, user‐friendly guide to the unique pleasures of anal sex. Everything is covered, from basic anatomy and solo sex to technique, positions, sex toys, lube, S&M and much, much more—and never lets you forget that the bottom line in anal sex is fun.
£ 11.99 – www.brunogmuender.com
---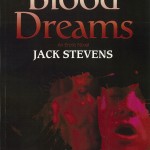 Blood Dreams
By Jack Stevens
Sean Sinclair is handsome, brilliant and completely self-centred, so it is no surprise that his main ambition is to succeed as Master at a prestigious university. He is more than happy to add his many sexual conquests to his CV as he climbs the academic ladder but when one of his ex-lovers goes missing, and under grisly circumstances, he is dragged into a world of ancient horror and a centuries old war between light and darkness.
£12.99 – Starbooks
---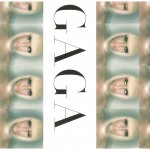 GAGA
By Johnny Morgan
She is the most talked about personality of the moment and not surprisingly everyone has their own comments on the phenomenon that is Lady Gaga. She has has taken the world by storm, setting sales records and becoming an overnight style icon. This lavish volume examines the Lady's history and phenomenal rise, her music and videos and her unique look and chameleon-like nature. Chock full of photos that capture Gaga from childhood through to stardom, it also includes images of those who have influenced her style and an appraisal of her place in the pantheon of performance artists. Gaga is a must-have for the millions of music and fashion fans who love this very special performer.
£16.99 – Sterling – www.thegmcgroup.com
---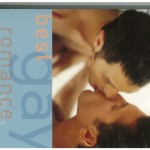 Best Gay Romance 2011
Edited by Richard Labonte
With stories that are sometimes rowdy, always randy and surprisingly tender, the bar is once again raised on gay romantic fiction. This collection of short stories covers every romantic possibility for hot boy on boy action, including first love, true love, wake-up sex, make-up sex and everything in between.
£10.99 – Cleis Press
---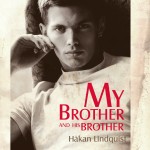 MY BROTHER AND HIS BROTHER
By Håkan Lindquist
This is a novel about two brothers. The story is told by one of them, Jonas, an 18‐year‐old boy. Throughout his teenage years he has been trying to get an image of Paul, the brother he never met; a brother who died at the age of 16, the year before Jonas himself was born. In his search for his brother, Jonas soon finds out that Paul had an intense love affair with another boy during the last year of his life. Step by Step Jonas reveals the secret love and life of his brother Paul
£9.99 – www.brunogmuender.com
---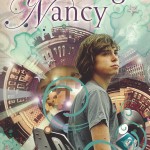 Becoming Nancy
By Terry Ronald
Here's a heart-warming new novel about the coming out and falling in love of a young teenager in working-class 1970s London. Filled with well-developed characters and brilliant observations on adolescence, music of the era and the trials and tribulations associated with the school's up and coming production of the musical Oliver. Our hero has been cast as Nancy but that isn't the only thing he has to worry about as his class mates have already caught onto his wide-eyed appreciation of the new boy in school… the new good looking football captain.
£12.99 – Bantam Press
---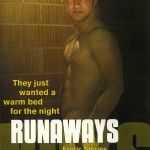 Runaways
Edited by John Patrick
This compilation of short stories explores the seldom discussed world of boys who have left the comforts of home to pursue their dreams and 3escape an unenviable reality to find themselves in need of a home-cooked meal, a roof over their heads and a warm bed. More often than not, they find what they need and more as men of power and privilege do what they can to help them find their way.
£13.99 – Starbooks
---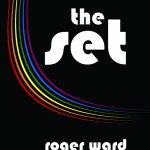 The Set
By Roger Ward
It outraged seventies Australia with its uncompromising look at teenage sexuality and identity, at a time when homosexuality was not only taboo, but illegal. Described as a 'time capsule' of the heady days of Australia's sexual revolution, this novel still has the power to shock with its bold depictions of sexual experimentation, teen angst, rebellion and death.
£14.99 – Janus Publishing