Alexander Bracq: Seeing Heaven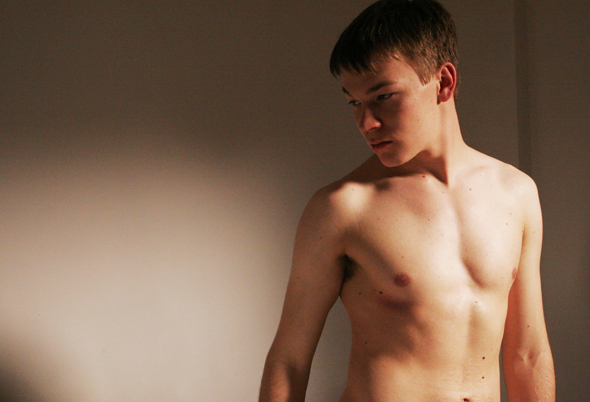 Seeing Heaven is a new intense and dark scary movie, which is about to hit our screens, that adds a new depth to the psychological horrors that the mind can produce. It introduces cute 21 year-old newcomer Alexander Bracq as the worried, confused, ultimately haunted and yet highly desirable gay escort Paul.
How did you get into acting?
hookup classifieds near meFrom a young age, I would always jump at opportunities, relating to performing arts, whether this was entering a modelling or singing competition (although I can't sing for the life of me) or auditioning for roles in musicals and performance pieces. This constant drive and pursuit for performing, later led me in choosing 'performing arts' for one of my A-Levels which further motivated me in wanting to become an actor.
What have you done before Seeing Heaven?
This was my first time performing in front of a camera, professional filming crew and a reasonably financed production. Before Seeing Heaven, I did what most actors do before they get their big break I tried getting as much experience as possible by being a part of as many performing jobs as possible. This would include unpaid/expenses only jobs as an extra in music videos such as Mika's 'Big Girls you are beautiful' to being a background extra in smaller, self-financed productions.
What kind of research did you have to do for the part of Paul the escort?
Although I did some in depth research in order to get into the mind set of my character, I felt it important not to be too self aware when playing Paul and to primarily act on instinct in order to portray the character from my own perspective. I found this amalgamation of in-depth research (including watching other people's performances in films) and ability to portray my character, based on my own instincts to be key in allowing me to effectively play 'Paul', especially due to the fact that the shoot of the film was over such a short period…only 12 days!
Do you know anyone who is an escort?
Yes, before Seeing Heaven, when I was performing in music videos and acting in smaller scale projects, one of the other actors who I spoke with during breaks in filming did escorting as his main job while trying to become a professional actor in whatever free time he had.
You're very cute (sorry I know I shouldn't say) how do you feel about your up-coming gay iconic status on the back of this movie?
No that's okay. I and I'm sure many other people, don't mind if they are complimented on the way they look, so thank you for the compliment. I would have to say that I am excited due to the fact that if I am seen as a gay icon, then I know I portrayed 'Paul', my character as I best felt he would be as a person in the real world. Also if I become a gay icon, specifically due to this film, then I would feel proud and happy that it was this film as it not only explored the in-depth darkness of the porn industry in a real life context but it also promotes the important yet diminishing element of 'safe sex'.
Who would you most like to appear opposite?
I guess I would have to say Jim Carry, as when I was younger and saw 'The Mask', for the weeks and possibly months that followed, I would be acting all the scenes of this film to my family and friends.
I gather you're a pretty active type but when you're not acting how do you relax?
Twice a week I am able to relieve stress by attending my kickboxing society, which I have been with for the past 4 years. Another little thing I do to wind down or relax, is listen to music, watch a movie, cycle everywhere I go rather than driving and one of my favourite past times, which I never get enough of, is sleep!
What is your next project?
I currently have only 2 months left in completing my university degree, so I am concentrating and dedicating my full efforts to this before I branch out, find and dedicate myself to my next project.
---
https://mag.bent.com/affairs-dating-sites/SEEING HEAVEN
Dark and twisted, this psycho-sexual thriller set in the world of pornography and escorting. Handsome but troubled Paul is desired by everyone but lost to himself. He is obsessed with finding his twin brother whom he has not seen since childhood. Paul's vivid visions of him are unconsciously transferred during sex to his unsuspected sexual partners. His role in an adult film triggers his quest, a journey which takes him into the murky, dangerous sexual underworld of London – replete with drugs and associations with characters whose motives are hard to ascertain.
Out: 25th April – £15.99 – tla releasing
To be in with a chance of winning a copy of this fantastic DVD, just answer this simple question.
In psychic phenomena what do the letters ESP stand for?
---
Bent Magazine Prize Draw Terms & Conditions
1. The prize draws are open to UK residents aged 18 and over. 2. No purchase is necessary. 3. Only one entry per person is allowed and multiple entries will result in an entrant being disqualified. 4. The deadline for receiving entries for the competition is the last working day of the magazine's month. 5. Winners will be notified within 28 days after the competition closes. 6. Proof of delivery or email will not constitute proof of entering the prize draws and no responsibility will be accepted for lost, corrupted, delayed or mislaid entries. 7. The winner(s) will be the first valid entry drawn at random. 8. Bent reserves the right to substitute the prize for another prize of equal value. 9. There are no alternative cash prizes. 10. Bent Magazine's decision is final and no correspondence will be entered into. 11. When you enter a prize draw, your details will be used to provide you with updates, information and promotions from Bent and other members of APN Ltd. You can opt out at any time by following the Unsubscribe link on the bottom of every email or by sending an email to unsubscribe@bent.com asking to be removed from our mailing list. 12. By submitting an entry, all entrants acknowledge and accept these terms and conditions. By taking part in any prize draws or competitions, you agree to be bound by these rules and the decisions of Bent Magazine which are final. 13. Bent Magazine reserves the right to disqualify any entrant and/or winner in its absolute discretion for any reason and without notice.