ARE YOU BRITAIN'S HOTTEST GAY COUPLE?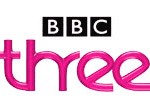 ARE YOU PROUD TO SAY YOU'RE THE BEST LOOKING COUPLE YOU KNOW?
DO YOU BOTH TURN HEADS WHEREVER YOU GO?
IF SO, BBC THREE NEEDS YOU!!!
We are looking for gorgeous couples of both sexes to take part in a brand new series. No height restrictions! We want competitive couples who think they've got what it takes to win our special prize.
If this sounds like you or someone you know please get in touch now! 'Like' us on Facebook – BBC HOT COUPLES
For more info or to apply email: hotcouples@bbc.co.uk or call: 0161 244 3716