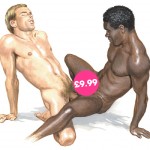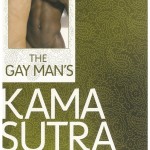 Terry Sanderson, author of such notable gay tomes as 'How to be a Happy Homosexual', 'The Potts Correspondence and Other Gay Humour' and a host of self-help books for us with that natural bent, has turned his attention to the famed ancient Indian guide to the art of love-making.
The mere utterance of the term Kama Sutra sends some people into a moral spin, worried about salacious depths of depravity, while other see it as a cultural and empowering guide to the sensual and erotic side of what comes naturally.
The Gay Man's Kama Sutra applies the art and spirit and intention of the original Kama Sutra–the expression of uninhibited pleasure through sex–to the lives of twenty-first century gay men. It shamelessly encourages love and sex, pleasure and sensuality, uninhibited erotic indulgence and play. Visually stunning, it is accompanied by exquisite, sensual artworks from the original Kama Sutra, classic homo-erotic artworks, and tasteful instructional line drawings. The generously endowed artwork by Roger Payne (most of which we simply can't publish here) is worth the price of the book alone but whether you are in a long-term partnership, an open relationship, or are enjoying a life of sexual freedom, this book offers invaluable advice for a happy, healthy, and satisfying sex life. Every aspect of gay sex is explored–from blowjobs and masturbation, to anal sex and fetishes. As you would expect from an author such as Sanderson you also get important issues such as finding a partner, emotional problems, info on tattoos and piercing and coverage of safe sex.
There is a lot to be said for experimenting with a new partner and 'busking' the sex. Letting it happen how it might is also fine but, it has to be said, a little info can help pave a way for a life of variety… and that, as we all know, is the spice of life.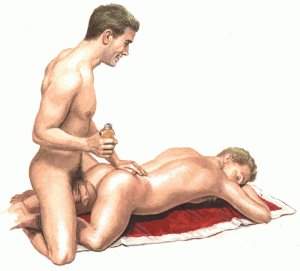 The Gay Man's Kama Sutra
By Terry Sanderson
£9.99 – Carlton Books