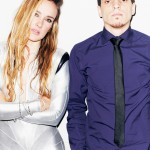 BREAKAGE FT. JESS MILLS
Fighting Fire
28th February
Breakage's remixes and solo material have appeared in Zane Lowe's Hottest Records in the World List no less than five times in the last year, firmly establishing him as a new talent worth rooting for. Indeed, Zane played his remix of Clare Macguire's 'Ain't Nobody' three times in a row. This is an eclectic fusion of trance, progressive and dub step, wound tightly around the cinematic vocals of Jess Mills. The result is a punchy, club-friendly track best played at full volume.
---
It might be fair to say that Hadouken were a bit of a sensation at a number of festivals last year and I suspect that this lively and quirky piece of dance/rock will be jumped on by their fans for a bit of rhythmic headbanging. Folk may think they are from a new band from the darker reaches of Europe… well if you regard Leeds as that… then I guess you are correct! Always nice to see some originality… and this lot have it in spades.
---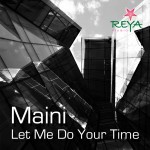 MAINI
Let Me Do Your Time
28th February
Swedish electro dance artist Maini releases her new track in the UK this February. This tasty slice of Euro pop tastes of holidays and summer, and is the perfect way to get over those winter blues. Her crystalline voice glitters through the lyrics penned by poet Gary Cornman, with musical arrangements by pop-rock-dance producer Piyasiri. This sincere and inspired single is a perfect pop tune.
---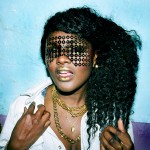 RUBY GOE FT. POET NAME LIFE
Beat Breaking Boy
7th February
Ruby Goe delivers a zesty slice of hip-pop, fusing urban sounds with a pop aesthetic. The track is written by DJ Ammo and DJ Poet, who between them have written Kelis' '4th July' and the Black Eyed Peas' 'Boom Boom Pow'. If that doesn't give you enough of an idea about how rockin' this track is, she also did backing vocals on Angie Stone's epic 'I Wish I Didn't Miss You'. Ruby goes for miles and then some. Check it.
---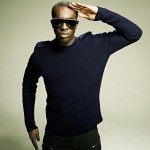 TALAY RILEY
Sergeant Smash
Out Now
Talay Riley wrote Chipmunk's 'Oopsy Daisy' and last year topped the Radio 1 in New Music We Trust list four weeks upfront. He's now working with the producer behind Gaga's 'Telephone', a member of the legendary Darkchild, H-Money. Talay, then, is the sum total of the world's urban cream of the crop. 'Sergeant Smash' is fun, saucy and smooth, with an unforgettable chorus and a blend of the best in pop and urban beats.