We're already into the second month of 2011, but this year looks set to be a scorcher. Manchester's leading gay house night has now found the perfect home at Sub (below Cruz) in Manchester every Saturday (by far the most underground clubbing space in the gay village) and Federation are shortly to announce their new Manchester home. Can't wait! As usual, you can download my monthly podcast – simply search for 'Jason Guy' in iTunes or download directly from www.jasonguy.podomatic.com. If you'd like to see your track, club, or event featured here, contact me at jason@bent.com.
---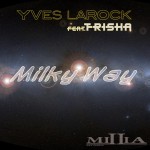 Track of the month
Yves Larock ft Trisha – Milky Way (Millia Records)
Any song that has the lyrics "I'm on a spaceship…" is going to catch my attention, as I can sometimes be a little bit of a sci-fi nerd. Swiss producer/DJ Yves Larock has delivered this thumping, driving juggernaut of a house track with vocals thrown over the top by tried, tested and now regular collaborator Trisha. Aimed directly for peak time dance floor destruction, this certainly hits the mark with it's spaced-out, floating vocals and piano stabs. This deserves to be huge!
---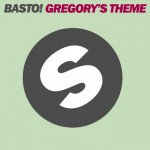 Basto – Gregory's Theme (3 Beat Blue)
OK, this might sound a bit random, but this track was originally written as a classical homage to Hugh Laurie's TV character (Gregory) in House. Quite has it transformed into a house track is anyone's guess, but it certainly destroys the dancefloor. This instrumental is a cross between a SupermartXe track and the type of house usually associated with the Swedish House Mafia. A great piano hook, key changes and an addictive, soaring melody. What's not to love about it!
---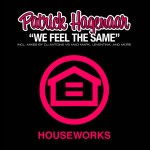 Patrick Hagenaar feat Jon Junior – We Feel The Same (Houseworks)
Already huge with the likes of Axwell, Freemasons, Tom Novy and Roger Sanchez, this release will hopefully get the commercial success it deserves this time round. After originally being released on on Michael Woods' imprint 'Diffused Music' and getting heavy support by the big boys, 'Houseworks' are now re-releasing 'We Feel The Same' with superb new mixes from Label honchos DJ Antoine & Mad Mark along with my favourite mix from Michael Woods. Progressive, uplifting and rocking.
---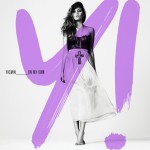 Yasmin – On My Own (Ministry Of Sound)
Having signed a record deal with Levels Entertainment and Ministry of Sound, this is Yasmin's debut single. She is undoubtedly one of most original new artists to come out of the UK for months, evoking memories of other UK music pioneers such as Massive Attack & Portishead. In reality, this is actually a hip-hop record, but if you head for the Steve Smart & Westfunk Mix you'll find this track turned into a driving piece of quality house music, with some of the catchiest vocals you'll hear for months. Definitely one to watch for 2011.