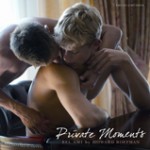 PRIVATE MOMENTS
Bel Ami by Howard Roffman
First released in 2009—the book is a tender and intimate look on the world of young men, unaffected, touching and beautiful. The cheeky and seducing charm of the Bel Ami guys and the matchless style of Howard Roffman complemented each other brilliantly. The book became a bestseller right away. And since people still love it so much, here's our special offer for you: PRIVATE MOMENTS—full of tenderness and vitality—in a new format: A little smaller, for a sensational low price.
£29.99 – www. Brunogmuender.com
---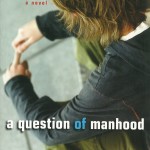 A Question of Manhood
By Robin Reardon
When 16 year-old Paul's world collapses after the death of his older brother who he has recently come out to, his life sinks into delinquency as his parents mourn and praise their dead son and make Paul feel he can do nothing right. Could the new boy that Paul has to train in the family firm be his salvation… could he replace the brother he has lost?
A powerful and perceptive coming-of-age and coming out story of what it means to be a gay youth growing up with a knowledge that will not please everyone.
£10.99 – Kensington
---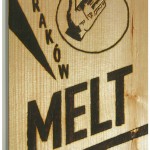 Krakow Melt
By Daniel Allen Cox
Set in 2005 Poland dips into moral crisis as the Pope is approaching death and the soon to be president makes homophobic declarations – Radek, a bisexual artist and practitioner of the extreme urban sport parkour, is convinced that fire is a great stabiliser. When he meets the love of his life, a budding pyromaniac, the feelings of rage and sexual curiosity for each other they act in the name of freedom.
£11.99 – Arsenal Pulp Press
---
How big is too big? Can there be too much of a good thing? John Patrick will have readers up all night wondering if they can handle the men featured in this collection.
Grab plenty of lube, and you may want to bite down on something big as well because these men will make you scream… for more!
£13.99 – Starbooks