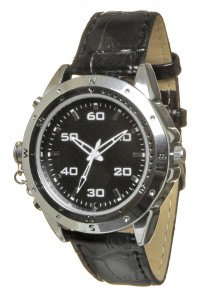 This is no ordinary Watch…this is a Watch with a concealed digital video camera inside which can record digital video and sound!
Beware the unprofessional Company Boss – HR department are going to hate this device….. Celebs…no picking your nose or indiscretions in public…it will be in the tabloids in no time!
It's a Watch – It can record digital video with audio – It's a digital camera and can take digital images – It's a 2GB USB storage device – store computer files on your watch!
It's a gadget for the boy who has everything.
£44.99
www.chilli-tech.com.