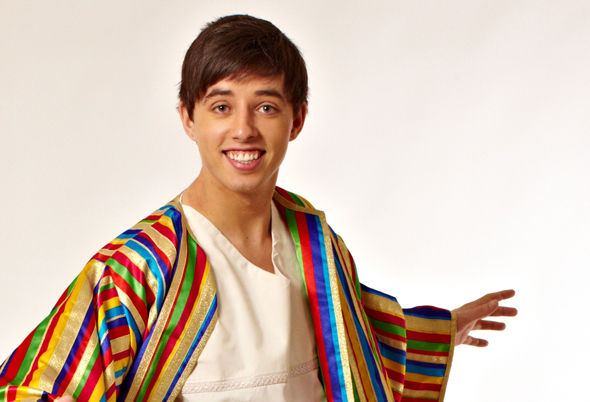 Keith Jack first made his name when he came 2nd in the BBC One Show 'Any Dream Will Do', narrowly missing out on the leading role of Joseph in the West End production of Joseph and the Amazing Technicolor Dreamcoat. However, he always knew that his time would come and he know stars in the touring version in the title role.
It's been a while since the TV show 'Any Dream Will Do', why do you think it has taken so long to cast you in a part you were obviously meant to play?
I'm not sure really… it was maybe not my time back then… and good things come to those who wait
What has changed for you since 'Any Dream Will Do'?
A lot really, I'm working in the industry I have always wanted to work in and I've moved from Scotland to live in London… very big change.
You obviously haven't just been sat on your butt waiting for this part to come along so, what have you been up to?
I have done different musicals, a film soundtrack, two albums, 2 tours 2 pantos… lots of big concerts, including joining John Barrowman on his album and in concert.
Is there any part of you that misses your previous life as a shelf stacker?
Ehh not really… I love my life just now.
Are you completely sold on musical theatre. or is there another aspect to the Arts you'd like to conquer?
I love theatre but I would also love to do other things like a film or TV.
Which part would you kill to get (stage, TV or film)?
Phantom when I'm older.
What's the worst part of going to an audition?
Just not knowing what they really think of you.
So you've made it and now star in Technicolor Dreamcoat…  So, what's your favourite colour?
Yellow. ( and… pink, and green, and scarlet, and purple, and beige and aubergine, and orange… )
For further tour information go to: www.kenwright.com