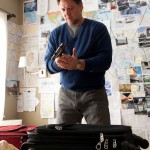 The Next Three Days
Out: 5th January
Life seems perfect for John Brennan (Russell Crowe) until his wife, Lara (Elizabeth Banks), is arrested for a gruesome murder she says she didn't commit. Three years into her sentence, John is struggling to hold his family together, raising their son and teaching at college while he pursues every means available to prove her innocence. With the rejection of their final appeal, Lara becomes suicidal and John decides there is only one possible, bearable solution: to break his wife out of prison. Refusing to be deterred by impossible odds or his own inexperience, John devises an elaborate escape plot and plunges into a dangerous and unfamiliar world, ultimately risking everything for the woman he loves.
---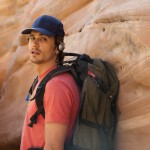 127 Hours
Out: 7th January
An incredible movie from Danny Boyle (Slumdog Millionaire), 127 Hours is the true story of mountain climber Aron Ralston's (James Franco) remarkable adventure to save himself after a fallen boulder crashes on his arm and traps him in an isolated canyon in Utah. Over the next five days Ralston examines his life and survives the elements to finally discover he has the courage and the wherewithal to extricate himself by any means necessary, scale a 65 foot wall and hike over eight miles before he is finally rescued. Throughout his journey, Ralston recalls friends, lovers (Clemence Poesy), family, and the two hikers (Amber Tamblyn and Kate Mara) he met before his accident. Will they be the last two people he ever had the chance to meet? It is a visceral, thrilling story that will take an audience on a never before experienced journey and prove what we can do when we choose life. James Franco gives an incredible performance which many say will nab him an Oscar.

---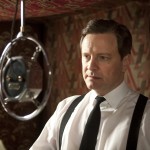 The King's Speech
Out: 7th January
Another Oscar-buss flick – got to love this time of year when quality films are released. After the death of his father King George V (Michael Gambon) and the scandalous abdication of Prince Edward VII's (Guy Pearce), Bertie (Colin Firth) who has suffered from a debilitating speech impediment all his life, is suddenly crowned King George VI of England. With his country on the brink of war and in desperate need of a leader, his wife, Elizabeth (Helena Bonham Carter), the future Queen Mother, arranges for her husband to see an eccentric speech therapist, Lionel Logue (Geoffrey Rush). After a rough start, the two delve into an unorthodox course of treatment and eventually form an unbreakable bond. With the support of Logue, his family, his government and Winston Churchill (Timothy Spall), the King will overcome his stammer and deliver a radio-address that inspires his people and unites them in battle. Based on the true story of King George VI, many think this is the film to beat at the Oscars this year.

---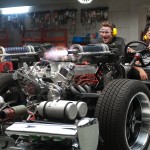 The Green Hornet
Out: 14th January
Sadly a fun but low tech adaptation of one of my favourite super heroes. Britt Reid is the son of LA's most prominent and respected media magnate and perfectly happy to maintain a directionless existence on the party scene — until his father mysteriously dies, leaving Britt his vast media empire. Striking an unlikely friendship with one of his father's more industrious and inventive employees, Kato, they see their chance to do something meaningful for the first time in their lives: fight crime. But in order to do this, they decide to become criminals themselves — protecting the law by breaking it, Britt becomes the vigilante Green Hornet as he and Kato hit the streets. Stars Seth Rogen as the green one, and he looks good, having shed lots of weight for the role, Cameron Diaz also stars.
---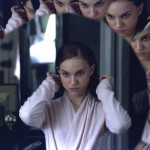 Black Swan
Out: 21st January
Okay, this is my favourite film of the Oscar contenders on release this month. Director Darren Afronofsky (Requiem for a Dream, The Wrestler) has created a masterpiece with this astounding movie. Black Swan follows the story of Nina (Portman), a ballerina in a New York City ballet company whose life is completely consumed with dance. She lives with her retired ballerina mother Erica (Barbara Hershey) who zealously supports her daughter's professional ambition. When artistic director Thomas Leroy (Vincent Cassel) decides to replace prima ballerina Beth MacIntyre (Winona Ryder) for the opening production of their new season, Swan Lake, Nina is his first choice. What follows is a tale of intrigue and paranoia expertly filmed and acted. The finest thriller to hit cinema screens in a long time. Goosebump stuff.
---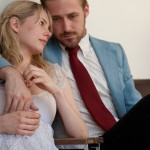 Blue Valentine
Out: 21st January
Yet another film with a colour in it's title this month. Blue Valentine has taken over a decade to finally hit the big screen. It is easy to understand why as the film centers on a couple (Ryan Gosling and Michelle Williams) whose marriage is failing, and as their relationship hits the rocks, they recall better days. Not exactly the subject material people rush out to buy tickets for. My friend who saw this with me summed up the film perfectly…"most real and intimate depiction of a love relationship I've ever seen on the big screen". Young love, romance, awkward family moments and desperation are all captured in such intricate detail you can't help but reflect on your own love life and feel compassion for the on-screen couple. Ryan Gosling is super hot here too making it a bearable two hours watching a couple falling out of love. Not exactly entertaining but thought provoking nevertheless.
---
Film Buzz
Andy and Lana Wachowski (The Matrix) will direct Hood, a modern version of the Robin Hood myth. We've seen so many retellings of this story, but the Wachowskis wrote the script! It's rumoured that they are reaching out to actors (including Will Smith) to star in the project.
Orlando Bloom is "near a deal" to join other Lord of the Rings actors in The Hobbit. New Line announced Cate Blanchett would reprise her Rings role of Galadriel, the deals for fellow "Rings" vets Ian McKellen, Andy Serkis and Hugo Weaving have apparently yet to close. The Hobbit and its sequel will be filmed back-to-back with expectation to take over a year with filming taking place in New Zealand in February 2011. The films are currently set to be released in December 2012 and December 2013.
Steven Spielberg is a busy guy. Not only is he directing The Adventures of Tintin: Secret of the Unicorn and War Horse coming out in 2012, he is to direct Robopocalypse and has just announced he will direct Daniel Day-Lewis in the lead role as Lincoln.
Moulin Rogue director Baz Luhrmann has been preparing The Great Gatsby for a return to the big screen, and recently announced Carey Mulligan has been officially offered the role of Daisy Buchanan in the film and she'll star alongside Leonardo DiCaprio as Jay Gatsby.